Fleshy fruits
A) Fleshy simple fruits:
Are those containing a more or less soft pericarp. In other words, those offering "fleshy material" around the "stone". Besides, they all derive from a single ovary, so they can be considered simple fruits. The following are types of fleshy simple fruits.
Berries
They are fruits with very soft epicarp and with the mesocarp and endocarp very fleshy. For instance:
Hesperidiums
They are fruits containing fleshy stuff between the endocarp and the seeds. Carpels are closed.
| | |
| --- | --- |
| Lemon | Orange |
| | |
Pepos
They are fruits that come from an inferior ovary with the outer part of the pericarp stiffened. For instance:
| | |
| --- | --- |
| Melon | Pumpkin |
| | |
Drupes or stones
They are fruits with a fleshy mesocarp and a stone-like stiffened endocarp, where the seed is. For example:
Pomes
They are fruits with soft mesocarp a coriaceous endocarp. They become from an inferior ovary. For example:
| | |
| --- | --- |
| Apples | Pears |
| | |
B) Fleshy aggregate fruits:
Like the fruits studied before, they also contain a soft pericarp but they do not come from flowers containing a single ovary, but from single flowers with many carpels or ovaries. Some examples:
Polydrupes
They are aggregate fruits that combine several drupes at the same time, like in the case of:
| | |
| --- | --- |
| strawberries | blackberries |
| | |
C) Fleshy multiply fruits:
They are fleshy fruits that derive from compound independent flowers, like in the case of:
| | |
| --- | --- |
| figs | pineapple |
| | |
ACTIVITY
Do the following activity before completint the text:
Activity 13: The fruits (Fill the gaps)

Look at the following pictures and choose the suitable answer:
What kind of fruits can you see at the picture?

Berries
Pomes
Drupes
These fruits are:

Hesperidiums
Polydrupes
Drupes
And these ones can be considered:

Berries
Pepos
Drupes

Go back to main page about "The fruits"
To know more about "The fruits"


More information about plants cultivation
.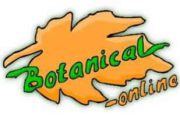 Written by
Editorial
Botanical-online team in charge of content writing