THE FLOWER: INFLORESCENCES
Flowers do not appear solitary in a stem. They are generally arranged in a fixed pattern we call inflorescence. Flowers included in the inflorescence are generally called florets. Inflorescences can be:
Single: when all the flowers are gathered in the same single pattern.
Compound: when a complex pattern is made of another single patterns.
Main single inflorescences
In racemes florets are attached along a floral peduncle with stems similar in length. Young florets appear above and old ones below.
Spikes are inflorescences similar to racemes, but florets are attached directly to the floral peduncle, without stems.
See image of a spike: Mint – Mentha rotundifolia
In corymbs. all the florets are arranged along a floral peduncle but, differently to racemes, stems have different length in such a way that all the florets appear at the same flat round level.
In umbels florets arise from the same point of the peduncle.
In heads florets bearing no stem are gathered together on a platform-shaped peduncle. This is the inflorescence characteristic in the daisy family.
See image of a head: Milk thistle-Sylibum Marianum
Main compound inflorescences
Panicles are formed by several racemes gathered together.
Compound umbels are formed by several umbels gathered together.


Questions about inflorescences
Choose the correct answer: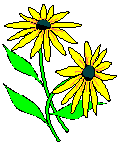 Which kind of inflorescence this daisy is?
An umbel
A head
A spike
The flower above is an inflorescence...
Compound
Special
-Single


Go back to according to the calyx
  To know more about "The flowers"




More information about plants.
This article was endorsed by
Julián Masats
- Technical agricultural engineer specialized in horticulture and gardening.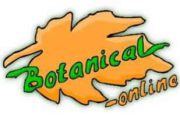 Written by
Editorial
Botanical-online team in charge of content writing