Herbal remedies  for gluten intolerance
Natural treatment of celiac disease
The natural treatment for celiac disease involves the use of a series of natural resources that can help improve the health of sick people.
These remedies are only applicable with an adequate diet without gluten, with the consent of the physician or registered dietitian.
Among the main resources we could mention the following:
Supplements for celiac disease
Some supplements can help to correct the deficiencies of vitamins and minerals that a bad absorption of foods produces in the body.
They are particularly interesting during the first months of treatment until the patients recover the intestinal health and can return to incorporate the required nutrients.
Vitamins for gluten intolerance
The main vitaminic supplements are:
Acid folic (Vitamin B9):These complexes tend to have different vitamins that can help replenish these levels in celiac patients. It is interesting to note that these complexes often contain vitamin B12 can replace the deficiencies.Due to the problems of absorption of this last vitamin, it often must be replaced with injections.
Multivitamin complex: These complexes usually present/display different vitamins which can help to replace the levels of the same in the coeliac patients. He is interesting to mention that these complexes usually contain vitamin D, which is necessary for proper calcium absorption and healthy bones.This kind of vitamins could be useful if the sick person also shows lactose intolerance.
Other supplements for gluten intolerance
Quercetin: Quercetin is one of the main components from the treatment of intestinal diseases. Due to its antispasmodic and antiinflammatory properties it helps improve the conditions of the intestine. (400 mg, 20 minutes before two main meals)
Betacarotene: Betacarotene supplements can help repair tissue affected by the disease (The usual dose is 25,000 IU per day)
Is there any phytotheraphy for the treatment of the celiac disease?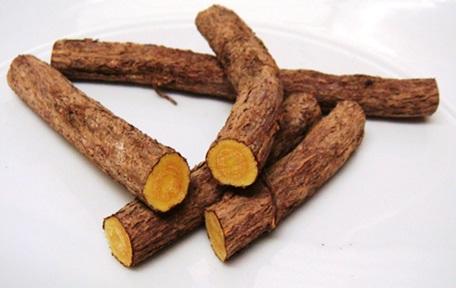 Infusions of licorize root soften the irritated mucose of people affected by gluten intolerance
Phytotherapy in the treatment of celiac disease must be mutually agreed between the patient and the physician whom you must communicate the willingness to adopt some of these therapies.
Only under permission and supervision of the specialist a patient with celiac disease must take this treatment.
Sometimes the application of these treatments can interact with prescription drugs or react individually on the delicate bowel of the patient and be counterproductive.
Phytotherapy: Medicinal plants for celiac disease
Phytotherapy in the treatment of celiac disease involves the use of a number of plants which function would be:
Plants that help relax inflammatory bowel irritation and swelling.
Plants with healing properties that help to restore the intestinal mucosa.
Astringent plants to control excessive loose stools.
Plant preparations to treat gluten intolerance
Among all the plants, we could mention the following:
Chamomile (Matricaria chamomilla) It has antiinflammatory and relaxing properties can help reduce inflammation, prevent swelling and reduce pain. At the same time, its vulnerary properties can help prevent deterioration of the intestinal wall. (Infusion of a spoonful of dried flowers per cup of water. Take 2 cups daily)

Chamomile infusions are suitable for gluten intolerance

Marshmallow (Althaea officinalis) is rich in mucilage, which makes it suitable for treating irritated mucous membranes. Also the presence of tannins may help to stop excess of depositions. (Infusion of a teaspoon of dried flowers and leaves per cup of water for 10 minutes. Two cups a day)
Liquorice (Glycyrrhyza glabra) The root of this plant has antispasmodic and antiinflammatory properties of the gastric mucosa, which helps prevent or treat inflammation and prevent cramps (Infusion of a teaspoon of crushed dried root per cup of water. 2 cups per day.)
Onion (Allium cepa) because of its content in quercetin helps reduce inflammation. (Decoction of an onion skin in a liter of water. Drink the water that throughout the day)
Pysylliumn: (Plantago psyllum): The seeds of this plant are very rich in mucilage. They can absorb excess water from a very watery bowel with stool, preventing constipation and soften stool so facilitate the expulsion.(One tablespoon per cup of water in the morning. Drink a couple of liters per day minimum) (In case of adverse reaction, discontinue treatment)
Valerian: (Valerian officinalis) it helps to reduce stress and reduce spasms of the intestinal muscles. (Infusion of a teaspoon of dried herb per cup of water. A couple of cups a day)

More information on celiac disease and its natural treatment.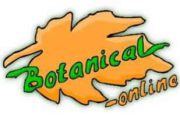 Written by
Editorial
Botanical-online team in charge of content writing