(Mespilus germanica)
HOW TO GROW EUROPEAN MEDLAR
There are two species of medlars. The most popular is the medlar of Japan (Eriobotrya japonica), which is the species most common in the markets. There is also the European or common medlar, which is explained in this article.
Description of European medlar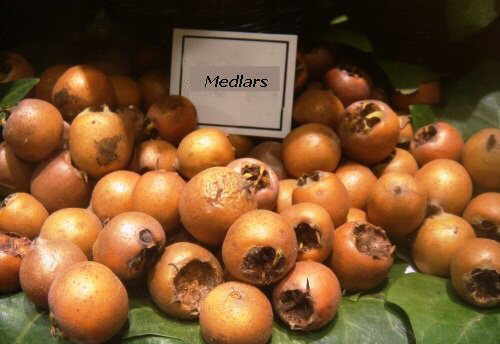 Photo of common medlars
European medlar, common medlar or medlar (Mespilus germanica) is a deciduous tree that is used as ornamentals for its attractive foliage, along with cultivated for the production of fruit. In English, it is called common medlar. This fruit tree belongs to the Rosaceae family, being related to apple, hawthorn and blackthorn.
Robust trunk, grayish brown bark, sometimes with thorns.
Large leaves, with short petiole, long elliptic, dull green, with toothed margins.
Flowers are large, 3-5cm. in diameter, solitary, white.
Fruits are drupes, Inside the fruit, there are 5 hard seeds, elongated and brown.
Common medlar required climate
Native to southwestern Europe and Central Asia, it is now naturalized in most of Europe.
It prefers warm climates, because, in cold temperatures, fruits do not become ripe.
Grow it in full sun, however it tolerates partial shade too.
It accepts a wide range of soils, provided they have good drainage.
Little wind tolerant.
Cold resistant, although cold weather damages it.
European medlar watering
– During the first years, the soil should be watered regularly, especially during the drier months.
– Mature trees tolerate drought.
European medlar needed soil
– It requires fertile soils.
– Loose texture or loamy soil.
REPRODUCTION OF COMMON MEDLAR
Reproduction of common medlar by seeds
– Sow in autumn. The seed can take long to germinate because it contains a very sturdy cover. Some growers soak them in sulfuric acid for decomposing this layer, and accelerate seed germination, although, at small scale, this process is difficult.
– On a personal level, we recommend soaking the seeds in water for 24 hours, and stratify for 2-3 months to 1-5 º C before planting.
– Transplant in the final place at about 18 months. Keep a distance of 5-6 meters between each tree so that the plant can dispone of all the nutrients from the soil.
– Place a high stake (1,5-2m.) and tie the tree to it in order to guide a straight tree trunk.
Pruning medlars
Pruning must take place during the three years after planting.
The tree is pruned once a year, in winter, when the tree has lost its leaves.
Pruning is done on outbreaks of main branches. Prune those branches too close together, the misguided or the inward oriented.
Short shoots must not be pruned.
Too low sick or misplaced branches should not be pruned.
Grafting medlars
Medlars can be grafted on quince, azerole (Crataegus azarolus), hawthorn or pear.
Quince and pear: fruit trees results in 46m. tall and wide glass, shortly lived. Suitable for slightly calcareous soils.
Hawthorn: patterns are weak graft, little trees lived.
Azerole: suitable for dry soils.
Medlar flowering and fruiting
– It flowers on the second half of May. Medlar flowers are hermaphrodite, being pollinated by insects. This tree attracts many wildlife garden: bees, butterflies, flies, wasps and ants.
– The fruit is harvested in mid-autumn, at optimum ripeness
Medlar storage
– Place in boxes, with the eye down.
– Ensure they are not in contact with each other.
– Store in a cool, airy place without light.
Medlar fertilization
– Padding with organic matter is recommended during the first three years of the tree. (manure, compost or bark)
– In late winter, from March to May, a general compound fertilizer must be applied.
Medlar pests and diseases
European medlar it not usually affected by important pests or diseases.


More recipes and information on loquat.
This article was endorsed by
Julián Masats
- Technical agricultural engineer specialized in horticulture and gardening.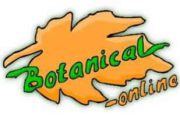 Written by
Editorial
Botanical-online team in charge of content writing