What is loquat good for?
LOQUAT MEDICINAL BENEFITS
What is a loquat?
Loquat (= medlar) is the edible fruit of a fruit tree native to China.
It belongs to the Rosaceae family , the same of other fruits such as apples, pears or cherries.
The medicinal value of medlar is known since time of Dioscorides, as the Greeks consumed this food.
Medlar was used for its, diuretic, antidiabetic, skin, for gastritis and sore throat cleansing properties.
MEDICINAL PROPERTIES OF LOQUAT OR MEDLAR
Medlar in cleansing diets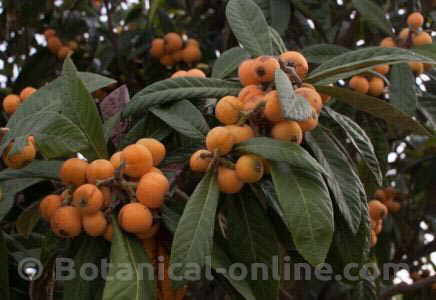 Photo of mature loquats
Spring cleansing: Medlar is a fruit of spring with cleansing properties. Like all fruits of this season, it has diuretic with beneficial qualities for the whole body, especially for the liver.
Protector of the liver: Scientific studies have shown benefits in this fruit to the liver. Besides being one of the fruits with more wealth in carotenes, medlar also contains protective components for the liver, such as flavonoids, ursolic acid and vitamins.
An investigation found that loquat improves liver function, helps treat fatty liver and fibrosis. Due to its characteristics and composition, it is a suitable food for liver disease, including cirrhosis, fatty liver and hepatitis.
Medlar helps lower cholesterol and lose weight
Another scientific study was conducted on animals, fed with a high fat diet for 10 weeks. A group of animals were supplemented diet with loquats, while the other group followed the same diet without this fruit.
The results showed that animals fed without loquats showed increased levels of cholesterol and triglycerides. However, the same animals fed mostly with loquats showed lower levels of blood fats, and a lower body weight.
It also highlighted the high potassium content of medlar, which along with vitamin C and flavonoids,make it a diuretic food to treat fluid retention.
These results point to medlar as a very suitable food in spring, when it comes from a winter diet generally high in fat and excess (celebrations, sweets, increased consumption of nuts, chocolate, etc.). Rich in dietary fiber and antioxidants, it helps prevent high cholesterol, reduce weight and diabetes.
Loquat calories
Medlar is a fruit with few calories. A loquat is a small fruit that contains only 40 calories (kcal), that is to say, 3 times less than one apple (120 calories) or 4 times less than a large orange (160 calories). Because of this,, it is very suitable in slimming plans, and menopause.
It is also recommended for people who wish to follow a cleansing diet, having shown to be a protective food for the liver.
A fruit for Thinning: Because it is a fruit with low sugar content, rich in fiber and no fat, medlar is one of the fruits with lower calorie content. A satiating food, also healthy for its richness in carotenoids. It helps to follow a healthy, low calorie diet, and contributes to the welfare of the body.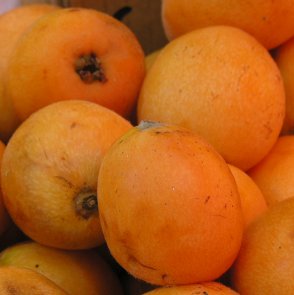 Loquat fruits
Loquat properties for the digestive system
Gastritis: Due to its high carotene content and its astringent components, loquat is a healthy fruit that protects the digestive mucosa. Suitable to treat or prevent gastritis, heartburn, stomach or duodenal ulcer, etc. In a study. loquat extract was administered for 14 days and improved symptoms of gastritis.
Diarrhea: Medlar is one of the best foods to introduce solids after fasting or because of intestinal problems, such as diarrhea, vomiting, gastroenteritis, colitis or decomposition (in spring).
Constipation: A diet rich in vegetables and fruits such as loquat, provides soluble fiber that helps regulate bowel movements and prevent constipation, due to its mild laxative effect.
Loquat is suitable for diabetes
Medlar is suitable for a diabetes diet, both because of its nutritional and medicinal properties. Many studies have evaluated medlar antidiabetic properties. It contains hypoglycemic substances such as sesquiterpene glycosides and triterpenoids, which help reduce blood sugar levels.
Loquat, an expectorant fruit
Loquat for bronchitis: Because of its expectorant properties, the leaf extract of medlar is used to treat flu states, persistent cough, sputum and bronchial congestion. It contains ursolic acid and triterpenes, that mediate inflammation of the bronchi and have been used for treating chronic bronchitis.
Loquat for skin care
Being very rich in carotenoids and antioxidant vitamins, loquats prevent aging of the skin and mucous membranes of the body. Eating medlars in our diet will help us to hydrate and keep our skin looking better and naturally stimulate our defenses. Scientific studies support the anti-aging properties of this fruit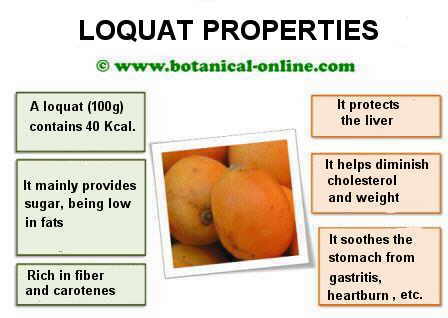 Print summary of the main properties of loquats. Produced by © Botanical-online


More information on loquat.
This article was endorsed by
Vicente Martínez Centelles
- Founder of the web and director. Teacher of natural sciences, expert in plants, natural remedies and botanical photography.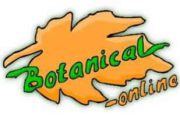 Written by
Editorial
Botanical-online team in charge of content writing