Benefits of ylang ylang essential oil
Characteristics of cananga tree
– Common English name: Cananga tree, ylang-ylang, cananga flower, perfume-tree,
– Common name in other languages: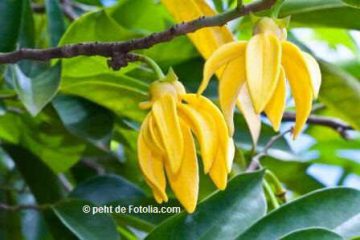 Spanish/Español: Flor de cananga, ylang-ylang
French/Français: Ylang-ylang
Catalan/Català: Ilang-ilang, reina de la nit
Basque/Euskara:Ylang-ylang
Galego/Galician: Ilangue-ilangue
Portuguese/Português: Ilangue-ilangue
Italian/Italiano: Ilang-ilang, Ylang-Ylang
Romanian/Româna: Ylang-ylang
Magyar/Hungarian: Ylang-ylang
Dutch/Nederlands: Ylang-Ylang
German/Deutsch: Ylang-Ylang
Polish/Polski: Jagodlin wonny
Danish/Dansk: Ylang-ylang
Icelandic /Íslenska: Ylang-ylang
Norwegian/Norsk bokmål: Ylang-ylang
Finnish/Suomi: Tuoksuilangia,  rohtoilangia
Swedish/Svenska: Ilang-ilang
Russian/Русский:Иланг-иланг
– Scientific name: Cananga odorata (Lam.) Hook. Fil. & Thoms.
– Synonyms: Canangium scortechinii King., Uvaria odorata Lam.
– Family: Annonaceae
Habitat. Where does Ylang-ylang live?
Plant native to Southeast Asia, introduced into the Pacific Islands for its aromatic flowers.
Distribution: Large tropical tree, present in Polynesia, Micronesia, Melanesia and Indonesia. The largest producers of essential oil are Madagascar, Reunion and Comoro Island. It is also a decorative tree and it provides shade.
Ylang-ylang  description
Perennial tree related to custard apple. The ylang tree is fast growing and usually reaches 10-20 m tall. The bark is smooth, grayish white. It forms a wide crown with long, hanging branches, up to 5 m.
Ylang-ylang  leaf measure 20 cm. long These are dark green, alternate, simple, bright, whole and oblong.
The flowers grow in hanging axillary clusters, composed of 4 – 12 flowers. They have a star shape and consist of 3 sepals and 6 petals, long yellow-green, 6 – 8cm. long At its base there are glands that secrete essential oils (perfume) with a very pleasant smell.
Yellow flowers are the ones that produce the best essence. In Madagascar, trees bloom throughout the year, but mainly during the season from November to March.
The fruits are greenish drupes, the size of an olive, with numerous seeds inside.
Ylang ylang-like plants
Ylang ylang vine (Artabotrys hexapetalus) is a woody climbing shrub from India where it is known by the same name »ylang-ylang».
Ylang-ylang components
– Essential oil: alpha-pinene, benzoic acid, methyl benzoate, cadinne, karyophyll, methyl salicylate, methyl paracretol, cresol, eugenol, geraniol, linalool, methyl anthranilate, monoterpenes (canangafruticosides A, B, C, D, E), sesquiterpenes, lactones (isosiphonodin, canangone), alkaloids (sampangine)
– Flavonoids: gossipol
Medicinal properties of ylang ylang
Traditional uses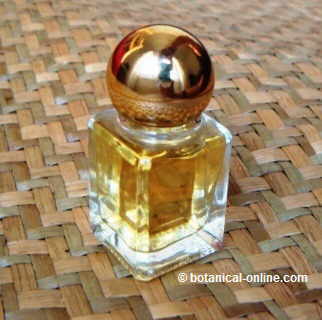 Ylang flowers are rich in essential oils and have been used as a remedy to treat malaria, typhus and other types of fevers.
They are also a headache remedy and have carminative properties.
These flowers are very sensitive and cannot be marketed in other countries. For this reason, outside the native regions, the essential oil of the plant is marketed.
Characteristics of Ylang-ylang essential oil
The essential oil of ylang ylang is bright yellow, with an intense and delicate sweet and floral balsamic smell.
It is obtained from the distillation of flowers and different qualities are available (first extraction, second and third).
Medicinal uses of Ylang-ylang essential oil
It is used in aromatherapy for its stimulating and sedative virtues at the same time. It has euphoric and calming effects on the nervous system. It serves both for stress, restlessness, traumatic shock and panic.
It also has enhancing properties as part of the composition of massage oils.
This ylang ylang essential oil can only be used externally and has contraindications (More information on the contraindications in the listing below).
Do not confuse this essence with cananga oil, a variety that has a similar composition and is often used to counterfeit this essential oil (C. odoratum var. Macrophylla).
Main external applications of Ylang-ylang essential oil
Tranquilizer: It is effective for cases in which there are nervous disorders such as stress, anxiety, insomnia, depression or palpitations.
The properties of this essential oil are often defined as »harmonizers» since they leave a state of well-being in the person without causing overexcitation or decay.For people with a lot of temperament or character, it is said that the essence of ylang-ylang »softens and inhibits the anger that arises as a result of frustration».
Muscle relaxant: The same properties  mentioned above make it suitable when there are contractures and muscle pain.
Acne: It has antiseptic properties mainly due to its content in geraniol and sesquiterpenes. It is a remedy to prevent pimples and acne, as it opens pores and fights harmful skin bacteria.
Hair care: Ylang oil is used in the Moluccan Islands for hair care. A lotion with 20ml is prepared. of coconut oil, 2 drops of ylang ylang essence and turmeric root powder. Beta-carotenes and curcuminoids stimulate the scalp and hair nutrition preventing alopecia.
Dose and how to use
Skin lotion: Dilute 2 drops of essential oil with 20ml of jojoba oil, sweet almonds oil or grape seed oil . Before applying, test tolerance with a small dose on the skin.
To achieve relaxing effects, add 5 drops in the bath water.
People with euphoric character, emotional, nervous or with a tendency to hyperactivity can carry a bottle of this essential oil always on top. When nervousness appears, put two drops in a handkerchief and inhale a couple of times.
Other uses of Ylang-ylang essential oil
It is a highly valued essence for the manufacture of perfumes (especially in French industry), shampoos, facial creams, body lotions, etc.
It can be a food additive for ice cream, candy and pastry industry.


More information on Ylang-ylang and essential oils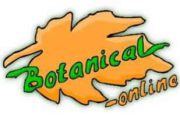 Written by
Editorial
Botanical-online team in charge of content writing