Herbal medicine for headache, cephalea or migraine
Natural treatment of headache
Headache or cephalea is a symptom that can result from different affectations, among the most common: stress, fatigue, migraine, flu or colds, alcohol consumption, hormonal changes (premenstrual syndrome), toothache, bone pain, hypertension, etc.
One way to prevent headache is by eating a healthy diet that helps keep the defenses, muscles, nerves and circulatory system in good condition. There are also some plant preparations that can help us to treat cephalea naturally.
Phytotherapy: Plants to cure headache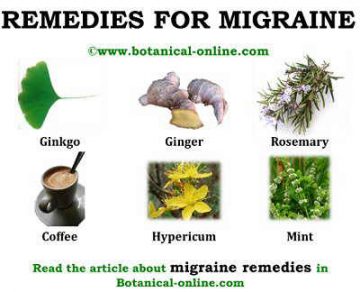 Herbal medicine for headaches is based on the use of medicinal plants with the following properties:
Analgesic plants to reduce pain
Plants that inhibit serotonin, a neurotransmitter that carries the message of pain to the brain.
Digestive plants to reduce pain caused by digestive problems
Sedative plants that eliminate headache caused by emotional problems
Circulatory plants that improve the circulation of pericranial blood vessels, decreasing headache
Depending on the causes of the headache, the treatment may be different in terms of the use of certain plants. It is recommended to read the study and contraindications of medicinal plants before taking them.
Internal use preparations with analgesic plants for headache
We can use infusions and decoctions of healing herbs that are able to diminish the headache when this pain is usually a symptom of some body problem.
Among the main preparations, we have the following: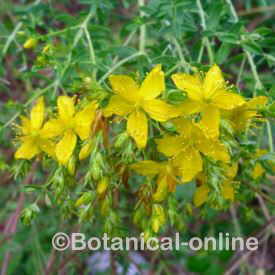 St. John's wort: (Hypericum perforatum) It is a good remedy for sore body especially those caused by rheumatism, gout, arthritis, sciatica, low back pain… etc
(Infusion of a flowering tops teaspoon in a cup of water a couple of times daily)
(Phototoxic plant. Consult contraindications)
Willow (Salix sp.) Because of its salicin content, the principle of aspirin. (Decoction of a pinch (2 gr.) from the dried bark per cup of water. Take two or three cups a day. Children 4-10 years, half dose) Do not take if allergic to aspirin.
Mint, peppermint:

(

Piperita Mentha, Mentha rotundifolia

) Very useful to cure headaches that have their origin in a digestive problem(Infusion of a spoonful of flowering tops per cup of water. Take a couple of cups a day). 

Meadowsweet (Filipendula ulmaria) Because of the analgesic properties that salicylates (2 teaspoons of infusion flowers, three times a day. Do not reach boiling not to destroy the salicylic acid present in flowers). (See contraindications)
Ginger (Zingiber officinale): Ginger infusions are suitable when headaches occur due to difficult digestion, dizziness, premenstrual syndrome, winter infections, colds, colds, etc. (Infusion of ginger)
In any case, if the headache does not go away, gets worse, or occurs frequently, it is recommended to consult a doctor.
Remedies for headache caused by poor circulation
The preparations of the following plants improve circulation in the brain, so they reduce the headache and other symptoms that accompany a brain misdirection. Among the main plants, we have the following: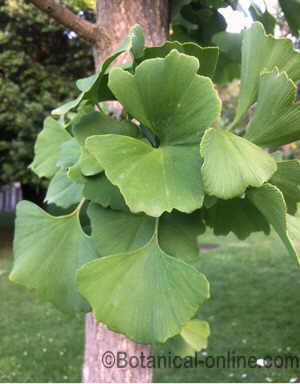 Ginkgo (Ginkgo biloba) (Ingestion of prepared products. Due to the many contraindications, leaflet available for dosage and conditions of use)
Licorice (Glycyrrhiza glabra): Medicinal plant that tones the liver, improves its functions and helps improve circulation. Contraindicated if there is fluid retention. (Licorice infusion)
Bilberry: (Vaccinium myrtillus) It can help reduce the headache caused by poor circulation problems. (Infusion of one teaspoon of nuts per cup of water Take 2 cups a day)
Coffee: (Coffea sp) Caffeine has vasoconstrictive properties that may explain the analgesic properties of coffee, being able to deflate pericranial vessels, which are responsible for migraine. We have to consider other components with analgesic properties as caffeic acid, scopoletin or thiamine.
This determines that the infusion of coffee may be suitable for the treatment of pain, especially headache. In fact, in official medicine, caffeine is used in the preparation of medications for headache since this component potentiates the analgesic effects. (Drink coffee juice mixed with half a lemon)
Green tea (Camellia sinensis): Used for the same purposes as coffee. (Infusion of green tea)

The infusion of rosemary flowers is used to combat the headache caused by menstruation.

Rosemary: (Rosmarinus officinalis) Slightly lowers the pain of menstruation and facilitates the discharge, avoiding collateral problems as headaches, stomach ache, etc. (Infusion of a spoonful of flowering tops. 2 cups per day)
Feverfew (Tanacetum parthenium) Rich in parthenolide to inhibit serotonin, a neurotransmitter responsible for carrying pain information to the brain. (Infusion of a spoonful of dry leaves. Take two cups a day) (see leaflet for dosing with prepared capsules) Do not administer during pregnancy because it may be abortive
Guarana: (Paullina cupana) Extracts of guarana are used to tread headache. The Amazonian people traditionally use the extract of guarana to prepare analgesics.
Chasteberry (Vitex agnus-castus): Used in case of premenstrual pain and its related affections. (Capsules or infusions of chasteberry)
Red grapevine: (Vitis vinifera) Its use will help to improve circulation in the brain decreasing the symptoms caused by abnormalities caused by poor cerebral circulation, such as memory loss, dizziness, vertigo, headaches, etc. (Decoction of a teaspoon of dried leaves per cup of water for 10 minutes. Let rest 10 minutes and every fifteen minutes to take a tablespoon)
Remedies for headaches caused by emotional or psychological problems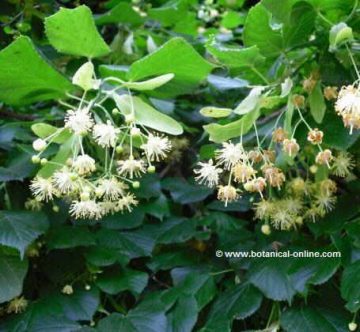 The following preparations reduce headache mainly when it does not respond to a physical effect, but is the result of tension problems: nerves, stress, worries, frustrations, dislikes, etc. They are remedies that are used in cases of " heavy head".
Among the main tranquilizing type remedies, we have the following: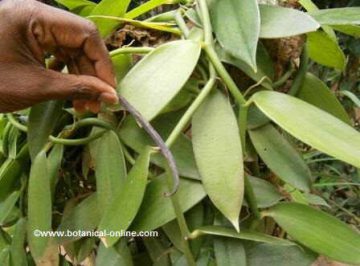 Vanilla (Vanilla planifolia) Because of coumarin, eugenol, phenol and salicylic acid, vanilla is a good remedy for headache (Use vanilla as a food spice)
Preparations for external use to remove the headache
The following remedies are used in the form of compresses on the temples to reduce the headache:
St. John's wort: (Hypericum perforatum) (Spray temples with essential oil) (Sitz baths and foot with the resulting liquid of having the plant for 10 hours immersed in cold water. Strain and pour hot in the bathroom) Phototoxic plant. Consult contraindications.
Vervain (Verbena officinalis) (Apply a compress soaked with the decoction of dried leaves in water. Crushed fresh verbena leaves can also be placed directly on the forehead or temples.).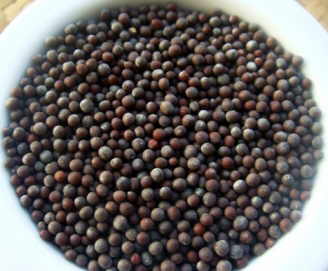 Massage for headache
In case of headache or migraine, with lymphatic drainage a decrease in the intensity and frequency of the onset of attacks is achieved.
Its beneficial effect is due to its calming and relaxing action and its anti-oedematous effect (eliminatory of liquids) on possible microedema that sometimes exist in the vascular wall.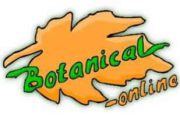 Written by
Editorial
Botanical-online team in charge of content writing