Supplements to treat migraine
SUPPLEMENTS FOR MIGRAINE
What supplements are useful for migraine?
For the treatment of migraine we can use a series of supplements based on vitamins and minerals that will help us to reduce the symptoms of this disease. Among the main ones we have the following:
Vitamins for migraine
Niacin (Vitamin B3) : The use of this vitamin helps to reduce pain.
Riboflavin (Vitamin B2): Like the previous vitamin, according to some studies, riboflavin has proved useful in the treatment of chronic migraine. The usual doses are set at about 400 mg daily taken in the morning.
Vitamin C: It is usually taken together with pantothenic acid (Vitamin B5) both to reduce stress, a trigger for migraine, and to increase serotonin. (According to some experts, deficiency in serotonin is responsible for errors in the contraction and dilation of blood vessels) Pantothenic acid, taken with a full stomach, a couple of times a day helps produce more serotonin.
Amino acids for migraine.
5-HTP or 5-hydroxytryptophan: Variety of tryptophan used to increase serotonin.
Minerals for migraine
Melatonin for migraine
The therapeutic use of melatonin is very broad. It has been used in the form of supplements for the treatment of numerous anomalies such as insomnia, migraine, the prolongation of youth, the treatment of cancer, etc.


Natural treatment of migraine


More information on migraine.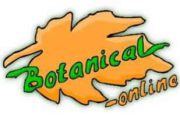 Written by
Editorial
Botanical-online team in charge of content writing