This article was endorsed by
Montserrat Enrich
- Journalist specializing in edible wild plants and plant uses.
CHARACTERISTICS OF LEMON BALM
Common English Name: lemon balm, balm, balm mint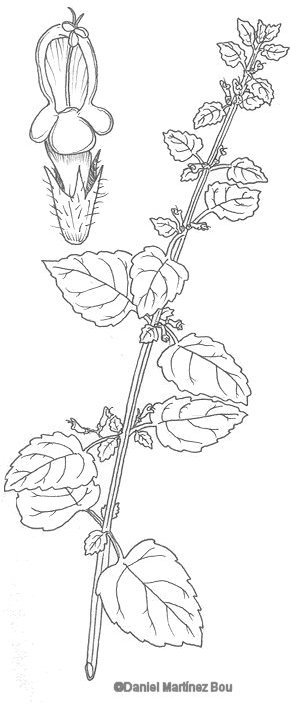 A drawing of lemon balm (Melissa officinalis) with a detail of the flower
Common name in other languages:
– Spanish: Melisa, toronjil, limonera, cidronela, cedrón
– French: Mélisse officinale
– Catalan: tarongina, arangí, melissa
– Italian: Melissa officinalis, melissa
– Portuguese: Erva-cidreira, Melisa
– Galician: melisa, herba cidreira, herba abelleira.
– Euskara: Garraiska, arraixka
– German: Zitronenmelisse, Melisse
Scientific name: Melissa officinalis L. The name "Melissa" comes from the distinct lemon smell that their leaves produce.
Family. Mint family (Labiatae)
Habitat. Where does lemon balm grow?
Natural from southern and central Europe. It grows wild in forests or along weeds in gardens, in organic-rich soils, in shady places.
It can be grown in many home gardens a as a medicinal plant and for pharmaceutical or cosmetic industry.
Description of lemon balm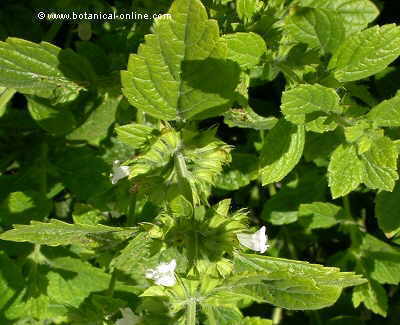 Detail of leaves and flowers of lemon balm
Perennial plant of the Labiatae family of up to 80 cm tall.
Stems erect, square, woody.
Leaves with very sharp teeth, with characteristic smell of lemon, stalked, oval.
White or pink flowers to 1.2 cm in diameter, gathered in whorls of up to 10 flowers. Chalice with many hairs. Bilabiate corolla; lower lips divided into 3 main lobes being the most prominent.
Lemon balm main components
Essential oils are also responsible for some of their properties. The entire lemon balm plant is rich in essential oils (0.4%), mainly: Thymol, citronellal, geranial, neral, limonene, etc.
MEDICINAL PROPERTIES OF LEMON BALM
INTERNAL USE PREPARATIONS WITH LEMON BALM LEAVES AND FLOWERS
Lemon balm to cure diseases of the nerves
Lemon balm is one of the best remedies for nerve problems , both in situations of personal distress when this concern is reflected somewhere in the body, resulting in unpleasant reactions.
Lemon balm leaves
Traditionally, it has had very good reputation as a soothing plant, especially when taking part in the composition of the "Agua del Carmen recipe" (= "Water of Carmen).", a soothing balm infusion widely recognized because of its virtues to calm nerves and prevent them to influence in the body have long been.
Caffeic and oleanolic acids, along with alcohols and terpenes, give lemon balm the soothing properties for nerves.
Among the main applications, we must highlight:
Physical problems of nervous nature
There are many occasions when a nervous imbalance has its manifestation in the body causing physical alterations. Among the most characteristic situations that can have a nervous origin we can point out the following:
Its function as antispasmodic is not only limited to external limb muscles. Internally, the sedative properties of this plant may be useful to calm the spasms of other internal muscles, such as those of the digestive system, by acting on different organs muscles : (Infusion of a teaspoon per cup of water for 15 minutes. 3 or 4 cups a day between meals)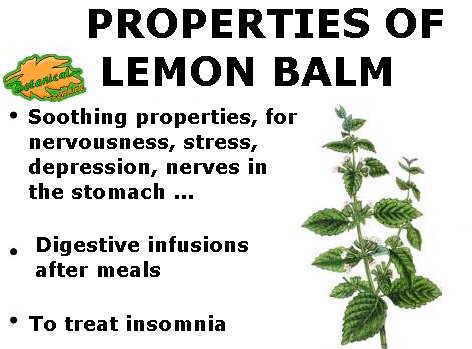 Main medicinal properties of lemon balm (Melissa officinalis)
Digestive properties of melissa
One of the most outstanding qualities of this plant are its digestive properties. Its anti-spasmodic function is not only limited to the musculature of the external limbs.
Internally, the sedative properties of this plant can be useful to calm the spasms of the digestive system by acting on the muscles of their organs: (Infusion of one tablespoon per glass of water for 15 minutes, 3 or 4 glasses a day between meals)
Digestive remedies with melissa
It has also been found that the same treatment is suitable for the treatment of uterine spasms, because it is able to reassure the muscles of the uterus (utero-tonic) and prevent aches that occur because of involuntary contractions.
* More information: How to make a lemon balm infusion?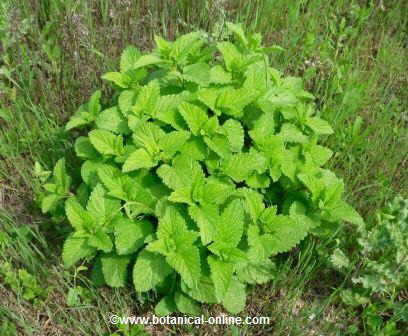 Lemon balm plant
Balm for increasing bile production
Melissa officinalis has the power to act on the liver gallbladder, being able to increase the production of bile. This property can be exploited in cases when a biliary insufficiency is the cause of poor digestion.
It is also useful to help decongest the liver as an aid in depurative or slimming diets. (Infusion of one tablespoon per glass of water for 15 minutes, 3 or 4 glasses per day)
Lemon balm for pain
The ursolic, chlorogenic and caffeic acids, together with thymol and eugenol, provide valid analgesic properties for pain in any of its many forms: (Infusion of a teaspoon per cup of water for 15 minutes. 3 or 4 glasses a day)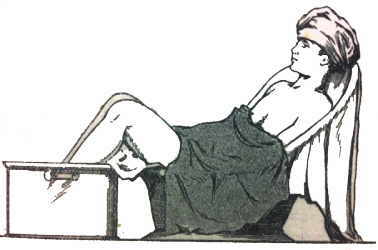 dd concentrated melissa infusion in water to make a relaxing bath
Among the main uses of lemon palm as analgesic, we can point out:
* See: Infusion of lemon balm for pain
Lemon balm for asthma
Its antispasmodic properties as well as its protocatechuic acid content can be useful to prevent spasms caused by asthma attacks. (Infusion of a teaspoon per cup of water for 15 minutes. 3 or 4 cups a day between meals)
Melissa officinalis, Stimulant
Balm is considered a good stimulant. Read more
Lemon balm for hyperthyroidism
In combination with Bugleweed (Lycopus europaeus) balm can help decrease the enzymatic production of the thyroid, so it is an official aid in the treatment of hyperthyroidism (Infusion of half a tablespoon of lemon balm and half of bugleweed in a cup of water. Take 3 cups a day)
Internal use preparations with lemon balm
Used externally, lemon balm is a good vulnerary , that's to say, it has the ability to heal external problems of the skin so it can be used to:
Other applications of balm
How secure is lemon balm?
Balm is a fairly safe plant but not free of toxicity. Besides, it has some contraindications and side effects that should be taken into account.
Harvesting and conservation of lemon balm
The leaves and flowers are harvested during the flowering time, that usually occurs during the months of June to August.
When the plant finishes flowering, it usually acquires a smell that is not very nice.
The collected material should be dried in the shade and stored in airtight containers, properly cleaned.

More information on lemon balm.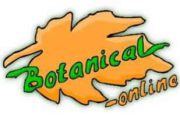 Written by
Editorial
Botanical-online team in charge of content writing