Chicory root benefits
Chicory root characteristics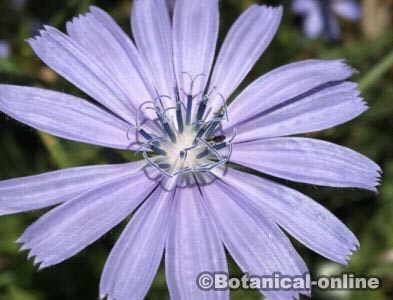 Chicory root contains mainly carbohydrates. Almost 70% inulin, 14% sucrose and 5% cellulose. It also contains 6% protein. Therefore, its main component is inulin, a type of sugar that the food industry uses as a sweetener. It is introduced, for example, in yogurts as a prebiotic.
Prebiotics are those foods made up of indigestible carbohydrates that stimulate the development of the intestinal flora. This type of food resists the action of enzymes in the stomach and passes undigested to the intestine where it is used by intestinal bacteria.
Chicory root composition per 100 g.

Water
80 g
Calories
73 kcal
Fat
0,20 g
Protein
1,40 g
Carbohydrates
17, 51 g
Fiber
—
Potassium
290 mg
Phosphorus
61 mg
Iron
1,80 mg
Sodium
0,80mg
Magnesium
22 mg
Calcium
41 mg
Copper
0, 077 mg
Zinc
0, 33 mg
Manganese
0, 233 mg
Vitamin C
5 mg
Vitamin A
6 UI
Vitamin B1 (Thiamine)
0,040 mg
Vitamin B2 (Riboflavin)
0, 030 mg
Vitamin B3 (Niacin)
0, 400 mg
Vitamin B5 (Pantothenic acid)
0, 323 mg
Vitamin B6 (Pyridoxin)
0, 241 mg
Vitamin B9 (Folic acid)
23 mcg
Vitamin B12 (Cobalamin)
0, 0 mcg
Vitamin E
—
Chicory root uses
Chicory root extract is obtained from the ground chicory root, dried and submerged in water. It is a type of food supplement that contains 98% inulin.
Chicory root is also used as an additive in making stout.
Chicory root is also used to obtain chicory coffee, a product that is used to add to coffee or as a substitute for coffee. (More information about chicory coffee in the listing below)
Medicinally, chicory root contains oils that have vermifuge properties, that is, they are used to eliminate intestinal worms and other intestinal parasites.
Chicory root is used in some countries, such as New Zealand, as animal fodder. In this sense, it is considered a highly digestive food rich in proteins and carbohydrates, with a low tannin content, which further increases the use of nutrients by animals.


More information on chicory
This article was endorsed by
Vicente Martínez Centelles
- Founder of the web and director. Teacher of natural sciences, expert in plants, natural remedies and botanical photography.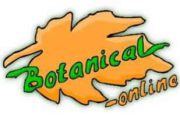 Written by
Editorial
Botanical-online team in charge of content writing