CHICORY CONTRAINDICATIONS, TOXICICTY AND SIDE EFFECTS
Chicory is rich in oxalates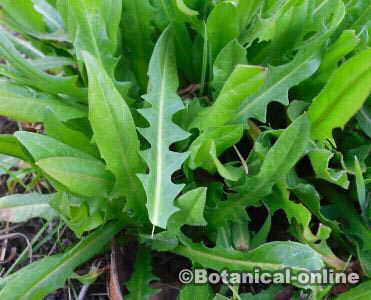 Those presenting tendency to produce kidney stones should not use this plant, since it is rich in oxalates. Oxalates (calcium oxalate and magnesium oxalate) result from combining sodium oxalate from vegetable food with calcium and magnesium in the body.
Chicory should also be excluded from the diet of arthritic people or from gouty people diet since oxalates are equally harmful for these diseases.
Oxalates are toxic to the kidneys, by forming oxalic acid crystals that do not dissolve and can be precipitated in many parts of the body, including the brain. They can cause damage to the kidneys, arteries, stomach, etc.. (See oxalates in food)
Animal fed with plenty of leaves can also be poisoned with oxalates.
Chicory is a strong diuretic
Similarly, those who have very low blood pressure or those prone to anemia should refrain from eating chicory
Chicory is a very potent diuretic, which means that it can increase urination. High removal of body fluids is counterproductive in persons with low blood pressure because they can experience a higher drop in blood pressure.
Chicory is a strong bitter food
Neither should be used in case of gastroduodenal ulcers or heartburn. Its properties as bitter tends to stimulate stomach acid production which can be counterproductive in people presenting acidity or intestinal ulcers. (See bitter food properties).
The juice of chicory plant is aggressive to the skin
Contact with chicory latex may cause dermatitis reactions in the skin, redness or blisters.


More information about chicory.
This article was endorsed by
Montserrat Enrich
- Journalist specializing in edible wild plants and plant uses.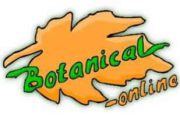 Written by
Editorial
Botanical-online team in charge of content writing