Characteristics and benefits of lemon balm essential oil
Characteristics of lemon balm essential oil (Melissa officinalis )
Lemon balm is a perennial plant of the Labiatae family up to 80 cm in height. Stems erect, square, woody. Leaves with very marked teeth, with a characteristic smell of lemon, petiolate, oval.
White or pink flowers up to 1.2 cm gathered in whorls of up to 10 flowers. Chalice with many hairs.
How is lemon balm essential oil produced?
Lemon balm essential oil is obtained from the steam distillation of the leaves and flowers
It is grown in many regions of the world in Europe, North America and North Africa, being Ireland the largest producer in the world.
What is lemon balm essential oil like?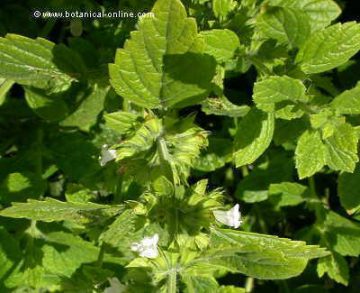 It is a light yellow oil with a fresh smell of lemon.
It is rich in citronellol, linalool, limonene and geranial.
Properties of lemon balm essential oil
Due to its bactericidal properties, it is very suitable for the treatment of skin diseases.
For its properties, antihistaminic, antispasmodic, sudorific and febrifuge is useful in ailments of the respiratory system
Due to its carminative, antispasmodic and stomachic properties, it is highly recommended for the digestive system.
Soothing over the mind and body. It is applied for nervous states.
It is uterine tonic and emmenagogue, so it is suitable for menstrual problems
Main medicinal uses of lemon balm essential oil
Ideal to protect the skin from the cold. Very useful in case of eczema, dermatitis, acne, or stings
As a good digestive, it can be used for the treatment of indigestion, vomiting or habitual flatulence, especially when a nervous component is involved.
Very useful in respiratory problems such as cough, asthma, or bronchitis. Especially when these conditions are accompanied by fever and require a remedy to increase sweating.
For nervous problems that can manifest in the form of depression, anxiety, stress, insomnia, headache, migraines, etc.
For other manifestations when they have a tensional origin such as vertigo or hypertension.
To promote menstruation
Industrial uses of lemon balm essential oil
It is used in perfumery and in the manufacture of cosmetics, soaps, also to give flavor to drinks and food
Toxicity of lemon balm essential oil
The essential oil is discouraged in pregnancy since it can cause abortions. Nor is it adequate in breastfeeding.
Used externally, it can produce irritations in contact with light, so it is advisable to cover the affected area of ​​the light contact and not to use it in case of prolonged exposures or high mountain.
In external use it must be diluted a lot so that it is not irritating. It can produce reactions in the skin of certain people.


More information on other essential oils and lemon balm
This article was endorsed by
Montserrat Enrich
- Journalist specializing in edible wild plants and plant uses.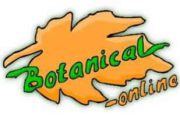 Written by
Editorial
Botanical-online team in charge of content writing