SICHUAN PEPPER CULTIVATION
HOW TO GROW A SICHUAN PEPPER BONSAY
Common English name: Japanese pepper, Sichuan pepper, Szechuan pepper.
Scientific name: Zanthoxylum piperitum. This shrub is of the same species as the prickly ash (Zanthoxylum americanum).
Family: Rutaceae
Habitat: shrub from China, Szechuan region. Born in humid regions.
Because of its ornamental interest, it has become a favorite plant for bonsai lovers.
Comments: Not to be confused with Operculicarya decaryi, a Rutaceae plant similar to Sichuan pepper but from the Anacardiaceae family, native to Madagascar.
Another similar plant is the Peruvian pepper (Schinus molle).
Sichuan pepper cultivation tips
– Soil: Easy to grow in clay soils. In requires deep, well-drained soil, whereas if we take care of it as a Bonsai, we must always keep the soil moist.
– Temperatures: Ground frost hardy, to -15 º C. However, it is recommended to protect it in the greenhouse during the colder months.
– Sun exposure: It can grow in sun or partial shade preferably.
– Irrigation: Water it thoroughly, carefully keeping the soil moist, but do not let the soil to be flooded. Avoid watering during very cold stations to prevent frost.
Propagation
The plant can be propagated by seeds:
– Sow seeds in early autumn.
– Seeds require three months of cold weather to germinate. Scarification is also suitable.
– Sow in the nursery in January. Germination should occur in late spring.
– Transplant in individual pots in early fall of the second year.
– It can be planted on the soil in early summer. Support it with wooden stakes to help it grow.
Fertilization
– To stimulate growth and development, use high-quality organic fertilizer NPK (nitrogen, phosphorus, potassium, respectively).
– Fertilize as indicated by the manufacturer. If the plant responds by means of yellowing in the leaves, space out fertilizing and use half the dose recommended by the manufacturer next time.
– Fertilizer is especially important in spring and summer when the plant develops.
– In case of transplantation, we must wait until new sprouts come out before applying fertilizer.


More information about Sichuan pepper and other types of peppers
This article was endorsed by
Julián Masats
- Technical agricultural engineer specialized in horticulture and gardening.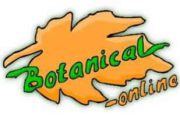 Written by
Editorial
Botanical-online team in charge of content writing