Herbal treatment against fever
Phytotherapy: Herbal remedies for fever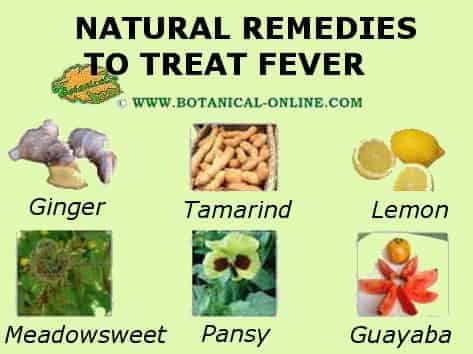 Phytotherapy in the treatment of fever focuses on the use of those plants which function is:
Decreasing body temperature.
Eliminating the unpleasant symptoms accompanying fever.
Establishing a natural alternative to the use of conventional antipyretics. (Natural Antipyretics), if possible
Internal use preparations with medicinal plants for fever
Among the main plants we have:
Guanabana or soursop (Annona muricata) The plant, especially the leaves have tranquilizing, sleep-inducing and antipyretic properties. They were used in traditional medicine to help relax the sick and provide a good sleep.
Tamarind (Tamarindus indica) Due to its cooling and antipyretic properties, tamarind is also used to treat fever.(20 to 40g. tamarind pulp diluted in water up to 3 times daily /Infusion: 30g. of dry leaves per liter of water, 3 cups daily./ You can also consume tamarind drink)
Linden (Tilia x europaea) the flowers of this plant have antipyretic properties (Infusion of half a teaspoon of dried flowers per cup of water. Take a couple of cups a day. Maintain this treatment for a couple weeks.)

Linden leaves and flowers

Coffee (Coffea arabica) Coffee leaves infusion is suitable for reducing fever. The anti-fever properties of coffee are conferred by its content in beta-sitosterol.
Guarana: (Paullina cupana) The infusion of guarana is an effective remedy for the treatment of malarial fever.
Blackcurrant (Ribes nigrum) black currant juice has got diaphoretic properties that help increase perspiration which can be very interesting to reduce fever (drink black currant juice in abundance)
Ginger (Zingiber officinale) This plant has antiviral and antibacterial properties that help eliminate the infection and symptoms of many diseases such as influenza, cold, reducing pain and reduce fever. (Infusion of a teaspoon of dried root per cup of water. Take a couple of glasses a day. Add the juice of half a lemon to enhance its value.)

Infusion of ginger with lemon and mint

Gentian: (Genciana lutea) (Decoction of half a teaspoon of dried root per cup of water. A couple of cups a day)
Oregano (Origanum vulgare) At the onset of respiratory problems caused by infectious processes, such as coughs, colds, bronchitis, etc. oregano acts by eliminating coughs. It's got bronchial anti-inflammatory properties, reducing fever and aiding to eliminate germs (Infusion of a spoonful of dried flowers per cup of water. Let stand half an hour and take a couple of cups a day. It is important to take it hot every time)
Elder (Sambucus nigra) It is an excellent aid against respiratory diseases. The flowers are a good diaphoretic infusion which contributes to the healing of these processes. Very useful against respiratory problems, especially to relieve cough and fever-reducing processes accompanying flu, colds or bronchitis.
Thyme (Thymus vulgaris) Thyme is a powerful antiseptic. Eliminates germs and reduces the symptoms of these infections, including fever or discomfort. It can be used to relieve sore throat if you have angina. Or when the chest is loaded. (Take three cups a day with the infusion of one teaspoon of dried flowers per cup) (You can take the syrup made with a tablespoon of thyme and two of chamomile in one quart of water until is reduced to 1 / 3. Sweeten and take 3 teaspoons a day.)
Violet (Viola odorata) The flowers of this plant used in tea help reduce fever. (Infusion of a spoonful of dried flowers per liter of water. (Drink 2 to 4 cups daily)

Viola odorata

Eucalyptus (Eucalyptus globulus) Eucalyptus oil has anti-fever properties, very useful for reducing fever (Wet a cloth with a few drops of essential oil and apply on the skin)
Hibiscus: (Hibiscus sp.) (infusion with a teaspoon of dried petals per cup of water. Take a couple of cups a day.)
Mint (Mentha piperita /Mentha rotundifolia) An infusion made from the leaves increases the sweating and lowers fever. (Infusion of a spoonful of dried plant. Take a couple of cups a day)
When is it appropriate to reduce fever with medication, under medical advice?
Fever is considered a cause for concern and you should consult your doctor in the following cases:
If the fever remains above 40ºC, or when the fever lasts more than 2 or 3 days.
When, in addition to fever, or after it passes, some unusual symptoms appear: stiffness in the neck, bruises on the skin, blood in the urine, difficulty breathing, seizures, etc.
When, in addition to fever, you have a diagnosed illness.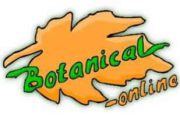 Written by
Editorial
Botanical-online team in charge of content writing