Natural solutions to protect, cleanse and reduce inflammation of acne skin
Rosemary water to protect, reduce inflammation and cleanse the skin with acne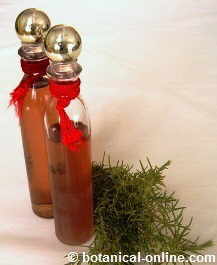 Rosemary (Rosmarinus officinalis) is one of the most effective natural antiseptics and anti-inflammatories that exist and is highly recommended for acneic skin.
Studies have shown that it is effective in reducing inflammation and fighting bacteria (propionibacteria) that usually cause acne pustule infections (Propionibacterium acnes).
It is recommended to use wild and flowering rosemary in the preparation, so that it is richer in phytochemicals (carnosol, carnosolic and rosmarinic acid):
Rosemary water is an excellent skin tonic. It is made as follows:
Make a concentrated infusion of 5-6 teaspoons of rosemary for half a liter of water.
Let cool, strain and apply with clean compresses on the face once a day.
Keep refrigerated for a maximum of 2 days.
If you want to prepare to preserve more than two days, use distilled water, thus avoiding the growth of bacteria that could deteriorate the remedy. Do not eat.
Oatmeal mask to clear acne skin

Oats (Avena sativa), due to its mucilage content, helps to remove dirt from the interior of the pores in a gentle way. It has the great advantage that it is a very skin-friendly remedy. It can be used as follows:
Decoction of oats: Decoction of 5 tablespoons of dried plant per glass of water for 30 minutes. Take a couple of glasses, divided into several doses throughout the day)
Fruit mask with oats: It is very suitable for acne skin care to apply a mask based on oat flakes with fruit (or cucumber) juice to hydrate the skin.
This type of mask does not leave a greasy residue and helps remove dirt from the pores. (Blend the ingredients with water to get a creamy texture. Apply for 20 minutes on the skin and clean).
Cucumber water for acne skin

Cucumber (Cucumis ssp.) is a good ally of the skin. A cucumber mask on an oily face will help to cleanse it of impurities and will reduce the opening of the pores, thus reducing the production of oil.
Among the simplest remedies for acne skin is Cucumber water. For this we must prepare the following recipe:
Crush one or two cucumbers.
Strain the dough.
Separate the liquid from the seeds and pulp.
Wash your face with the juice of a cucumber: crush, strain and apply.
Keep refrigerated. The same can be done with the strawberry.


More information on remedies for acne
This article was endorsed by
Vicente Martínez Centelles
- Founder of the web and director. Teacher of natural sciences, expert in plants, natural remedies and botanical photography.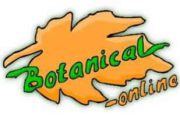 Written by
Editorial
Botanical-online team in charge of content writing