BENEFITS OF CEYLON TEA
Characteristics of Ceylon tea
Ceylon tea is a type of black tea that is produced in the privileged region of Sri Lanka (former Ceylon), whose climate and environmental conditions are suitable to grow the tea plant (Camellia sinensis).
Ceylon tea is valued for the fruity and delicate flavor of the black tea (although in some areas of the island they also produce green tea).

Hagenbeck Ceylon tea advertising
Sri Lanka: The island of black tea
The tradition of tea in Sri Lanka comes from British colonization, and most tea factories were built in that time. The island initially produce quality coffee, but coffee crops became ill (rust disease), and tea was introduced as a new crop.
The island of Sri Lanka has an ideal climate for growing tea. The average annual temperature is 27 º C, benefiting from the monsoon rains and fertile soils. These tropical conditions enable tea plant to grow strongly and abundantly. The most reputed tea is grown in the mountainous regions of the island, at altitudes of 600 to 2,300., where a a perfect microclimate for growing tea exists.(high-grown tea)
The most famous places for its tea gardens are: Ella, Haputale, Nuwara Eliya, Uva, Ruhuna (tea low rise, coastal area) and Dambulla (Bogawantalawa gardens).
Currently, many families in Sri Lanka dispose of a tea garden (the tea field is called tea garden). Thousands of families live at the expense of this plant harvest, something that takes place every 2-3 weeks. Tea has become the main consumed beverage in Sri Lanka, which is already the fourth largest producer of tea.
Ceylon tea properties
Ceylon tea is a delicious drink, lightly stimulant and tonic, full-bodied and with rich flavor. It is a black tea with high caffeine content (Ceylon tea is one of the types of tea with more caffeine).
Caffeine (= theine) that this drink gives us has a gradual effect, because it is absorbed more slowly than the caffeine in coffee..
Caffeine is a natural stimulant of the nervous system, metabolism and fat burning, and so are the catechins (other components that tea brings).
It is appropriate to take tea in the morning, noon or after eating, and it is recommended over coffee in case of obesity, since it has the beneficial effects of catechins and polyphenols. It is also recommended because of its stimulant properties for decayed people with mild depression or in situations that require an extra physical or mental effort.
Another key feature of black teas like Ceylon tea lies in its oxidized polyphenol content. These are mainly theaflavins and thearubigins, astringent substances that provide a strong flavor to black tea and a red or orange tinge to Ceylon tea infusion.
In small doses, this tea can be healthy for the stomach as a digestive stimulant or regulator. Taken too frequently or in high doses, Ceylon black tea can cause palpitations or heartburn.
* More information: Properties of black tea
Ceylon tea types
There are many types of Ceylon tea as black teas.
We recommend taking the following types of tea: Flowery Orange Pekoe (FOP), Orange Pekoe (OP), or Flowery Broken Orange Pekoe (FBOP), which are the intermediate taste, delicate and aromatic.
* More information: Classes of black tea
How to prepare tea from Ceylon?
Make an infusion at 90-95 º C of a teaspoon of tea leaves from Ceylon (2 – 4g.). Never let water boil. Cover and let stand 5-7 minutes. Serve hot with or without milk. This type of tea is never served cold.
* More information: How to prepare a good tea.


More information about tea.
This article was endorsed by
Montserrat Enrich
- Journalist specializing in edible wild plants and plant uses.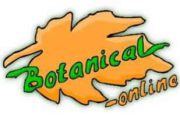 Written by
Editorial
Botanical-online team in charge of content writing