Medicinal preparations with Melilotus, infusions and capsules
Honey clover (Melilotus album)  and Yellow sweet flower (Melilotus officinalis) are very similar, being the color of the flowers what distinguishes them the most. Some specialists even consider them as two varieties of the same species ( Melilotus officinalis and Melilotus officinalis alba). The general opinion is to classify them as two different species.
Being almost the same in composition, they are thought to possess similar properties, although Yellow sweet flower is the one that has generally been used in phytotherapy as a medicinal plant. The following preparations are specially focused to Melilotus officinalis.
Caution with Melilotus remedies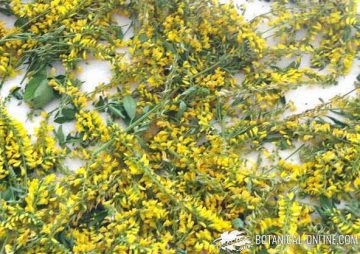 Before influencing the type of medicinal preparations and the amounts of this plant necessary for home remedies, it should be noted that, as always, but especially in the case of this plant, it is very important to take special care not to consume poorly dried flowers They might have fungi.
The poorly conserved Melilotus is toxic because its components, the coumarin heterosides, become dicumarol, a hemorrhagic substance. However, the danger depends a lot on the dose used.
Remedies with Melilotus that can be bought
In pharmacies there are various products that contain this plant. These are basically external creams indicated for venous circulation problems, varicose veins, and symptoms related to poor circulation issues, such as heaviness of legs, cramps, itching, thrombophlebitis, varicose veins, post-thrombotic syndrome, hemorrhoids and lymphatic stasis (lymphedema) .
Likewise, Melilotus supplements are offered in the form of capsules and drops, for minor problems and discomforts derived from poor venous circulation, such as fluid retention. Although care must always be taken that they do not have contraindications if medication is taken for the circulatory system.
How to take Melilotus?
In internal use, ESCOP recommends not exceeding the daily dose of drug equivalent to 3-30 mg of coumarin orally
Parenteral use: dose not exceeding 1-7.5mg of coumarin.
Melilotus infusions
The recipe based on the traditional use of the plant consists of an infusion of 1 teaspoon of dry inflorescences per cup, 2-3 times a day, or at the discretion of the doctor.
Precautions when harvesting and drying Melilotus

It is important to note that Melilotus can only be used as a medicinal or edible plant if it has had a good drying process, an essential condition, since before any fermentation process or in the presence of moisture and fungi, the plant becomes toxic.Creams and remedies for external use with Melilotus
ESCOP recommends using semi-solid preparations, such as creams or gels, with extract at a dose equivalent to 3-5mg of coumarin per gram of product.


More information on Melilotus
This article was endorsed by
Montserrat Enrich
- Journalist specializing in edible wild plants and plant uses.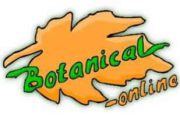 Written by
Editorial
Botanical-online team in charge of content writing