Is almond oil poisonous?
Toxicity, side effects and contraindications of almond oil
Special attention should be paid not to confuse almond oil types. We have two:
Sweet almonds oil, which is made from sweet almonds, mostly used to make endless cosmetic products and to treat some body anomalies, has no toxic effects on our body.
Bitter almonds oil is poisonous and must be avoided.
Do not eat or use bitter or green almonds! They are poisonous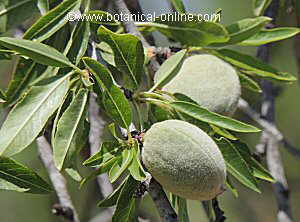 In very small doses of concentration, bitter almonds oil  is used as an expectorant in some cases. Due to bitter almonds toxicity, we advise you not to eat this kind of almonds or  use its oil.
Although  bitter almonds are used for their aroma in perfumes, they are toxic and should not be consumed under any circumstances. 
Bitter almonds contain an acid called hydrocyanic acid. If ingested directly it can cause digestive and respiratory disorders in adults, in babies it can be fatal without having ingested large amounts.
Sweet almonds, when they are not raw, are also poisonous !!!
Contraindications of sweet almonds oil
Excessive use of almond oil can trigger in people sensitive to this oil, atopic reactions in the dermis and obviously, people with allergies to some type of dried fruit, as a preventive should not use it.
Almond oil must be stored and preserved in an environment with dry, dark and cool conditions. If not correctly stored, it can easily deteriorate and not retain its attributes.
Main cosmetic uses of almond oil
– Almond oil for dry and normal skin
– Almond oil for stretch marks


More information on almond oil and almonds
This article was endorsed by
Vicente Martínez Centelles
- Founder of the web and director. Teacher of natural sciences, expert in plants, natural remedies and botanical photography.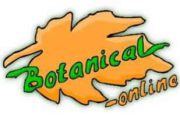 Written by
Editorial
Botanical-online team in charge of content writing