This article was endorsed by
Elisenda Carballido
- Dietitian nutritionist. Postgraduate in Phytotherapy and master in Nutrition and Metabolism.
What are the base oils used for?
What are base oils?
Base oils are those oils that are used as a base to dilute essential oils. For example, jojoba base oil, almond base oil, wheat germ oil, hazelnut oil, sunflower oil, corn oil, olive oil, peanut oil, soybean oil, grape oil.
Mineral oils are not recommended because their characteristics are very different from the characteristics of the skin and, in addition to obstructing its breathing, they can irritate it.
Why to use base oils with essential oils?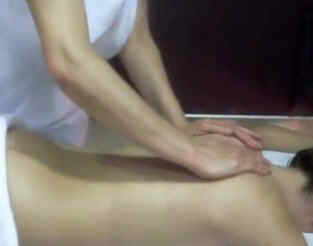 Base oils are used with essential oils to decrease their power. Since essential oils are very strong they could cause problems in the body.
Essential oils are dangerous if not properly combined with base oils. They can be harmful if the proportion of essential oil is too high or may not have curative effects if this proportion is less than needed.
How to combine essential oils with base oils?
The base oils can be:
Little dense base oils: (sunflower oil, corn oil, grape oil, etc.): They are usually used with oily skin in order not to increase the natural sebum of the skin too much
Dense base oil : (olive oil, almond oil, corn germ oil, etc.).  Denser oils are especially useful for treating dry skin.
How to prevent essential oils from harming us and ensure they can be effective?
To avoid this problem, many specialists recommend buying ready-made products that contain essential oils with the right amount of base oil. Although they are more expensive than those prepared at home, they are more reliable.
How much essential oil and base oil is adequate?
The following table shows the usual proportion of essential oils with base oil:
How to dilute essential oils in base oils or in water

Type of application 

% dilution
Amount of base oil (adults)
Amount of essential  oil (adults)
General massages for non-sensitive skin

2,5 %

A teaspoon (5ml)

1-3 drops

General massages for non-sensitive skin

2,5 %

1 tablespoon (15 ml)

6-7 drops

General massages for non-sensitive skin

2,5 %

25 ml

12-13 drops

General massages for non-sensitive skin

2,5 %

50 ml

25 drops

General massages for non-sensitive skin

2,5 %

100 ml

50 drops

Facial massages and total massages for sensitive skin

0,5-1 %

A teaspoon (5ml)

1 drop

Facial massages and total massages for sensitive skin

0,5-1 %

1 tablespoon (15 ml)

1-3 drops

Facial massages and total massages for sensitive skin

0,5-1 %

25 ml

3-5 drops

Facial massages and total massages for sensitive skin

0,5-1 %

50 ml

5-10 drops

Facial massages and total massages for sensitive skin

0,5-1 %

100 ml

10 a 20 drops

Frictions for muscular or rheumatic pain

3 %

A teaspoon (5ml)

3 drops

Frictions for muscular or rheumatic pain

3 %

1 tablespoon (15 ml)

9 drops

Frictions for muscular or rheumatic pain

3 %

25 ml

15 drops

Frictions for muscular or rheumatic pain

3 %

50 ml

30 drops

Frictions for muscular or rheumatic pain

3 %

100 ml

60 drops

Gargle

Introduce a few drops in a glass of water. Gargle

3- 5 drops

Mouthwash

Introduce a few drops in a glass of water. Rinse mouth thoroughly

3- 5 drops

Baths

Fill the bathtub with warm or hot water / take a bath

5 –10 drops

Foot or hand baths

Fill a basin with warm or warm water / introduce the feet

5- 6 drops

Sitz baths

Fill the bidet / Immerse the affected area

3-5 drops

Cold compresses

Insert a cotton pad in a container with half a liter of cold water containing a few drops of essential oil. Apply on the affected area

5-6 drops

Warm compresses

Insert a cotton pad in a container with half a liter of warm water containing a few drops of essential oil. Apply on the affected area

5-6 drops

Steam inhalation

Place a few drops on a basin of boiling water. Place the head on the bowl covering it with a towel for about three minutes and inhale the vapors

5 drops

Facial saunas

Place a few drops on a basin of boiling water. Place the head on the basin covering it with a towel and let the vapors act on the skin of the face. From time to time remove the face to breathe fresh air

5-6 drops

Vaporizations
Place a few drops on a basin of boiling water. Place the container on a radiator or some device that generates heat so that the liquid evaporates

5-6 drops

Saunas

Pour a few drops of essential oil on a container with half a liter of hot water spilling the contents on the sauna heater to evaporate it

2-3 drops

More information on vegetal and essential oils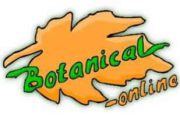 Written by
Editorial
Botanical-online team in charge of content writing