PEANUT OIL PROPERTIES
What is peanut oil?
Peanut oil is the oil extracted from the seeds of peanuts. It is is obtained by cold pressing or by cooking the peanuts.
Peanut oil is a food that belongs to the group of fats.
Characteristics of peanut oil
Peanut oil is an olive-colored oil with mild flavor.
Peanut oil properties
From a nutritional standpoint, peanut oil is known for its vitamin E content. Vitamin E has antioxidant properties that make it very suitable to prevent organic oxidation caused by free radicals.
Properties of this vitamin can be used internally, adding that crude oil to salads or other foods. You can also take a teaspoon of this crude oil with your stomach empty. Used in this way, it has an anti-inflammatory effect on the liver and intestines.
Externally, peanut oil can be applied to the skin to take advantage of its properties. By doing this, it will help to fight skin problems like eczema, pimples, blackheads, or itching. You can apply peanut oil as an ointment on the joints of people with arthritis to relieve pain and inflammation.
It does not contain any other vitamins and only some traces of iron and zinc.
One should keep in mind that peanut oil, like other vegetable oils, is a fat with a huge caloric power. Therefore, we must be prudent in their use, especially in cases of obesity or if we are on a diet to lose weight.
Composition of peanut oil and olive oil per 100 g
Nutrients
Peanut oil
Olive oil
Water

0 g

0 g

Energy

884 Kcal

884 Kcal

Fat

100 g

100 g

Protein

0 g

0 g

Carbohydrates

0 g

0 g

Fiber

0 g

0 g

Potassium

0 mg

0 mg

Sodium

0 mg

0 mg

Phosphorus

0 mg

0 mg

Calcium

0 mg

0 mg

Magnesium

0 mg

0 mg

Iron

0,03 mg

0,38 mg

Zinc

0,01 mg

0,06 mg

Copper

0 mg

0 mg

Vitamin C

0

0

Vitamin B1

0 mg

0 mg

Vitamin B2

0 mg

0 mg

Vitamin B6

0 mg

0 mg

Vitamin A

0 IU

0 IU

Vitamin E

12,920 mg

12,40 mg

Folacin

0 mcg

0 mcg

Niacin

0 mg

0 mg
Benefits of peanut oil
Peanut oil is a type of oil that resists heat very well which makes it suitable for frying. It can also be used raw to flavor meals.
Compared to other edible oils such as olive oil, rapeseed oil or sunflower oil, peanut oil is characterized by a higher saturated fat percentage (about 16.9%) because of their saturated fatty acids (mainly palmitic acid, arachidic acid, stearic acid and behenic acid).
Peanut oil contains 42% of monounsaturated fatty acids (mainly oleic acid and gadoleic acid) and 32% of polyunsaturated fatty acids, specially linoleic acid (Omega -6), and a small amount of alpha-linolenic acid (Omega-3)
From a dietary standpoint, peanut oil is valued for its high percentage of omega-6 polyunsaturated fatty acid whose anti-inflammatory properties have been extensively highlighted. It has been reported beneficial effects for arthritis, blood circulation, diabetes or negative symptoms of premenstrual syndrome.
However, it is often criticized the fact that it has a percentage of higher saturated fat than other vegetable oils used in food, such as olive oil, rapeseed oil or sunflower oil.
It has also been said that the proportion of unsaturated fatty acids in peanut oil is not balanced. The best thing is to have a ratio of 1 / 1 or 4 / 1 between the omega-6 and omega-3.
The ratio in this type of oil reaches over 300 / 1 in favor of omega 6. Some experts believe that the vast superiority of omega-6 may be responsible at times for some anomalies such as heart diseases, depression, diabetes. etc.
List of different types of fatty acids in major edible oils per 100 g

Types of fats

Peanut oil

Olive oil

Sunflower oil

Rapeseed oil

Saturated fatty acids

16,9 %

13,5 %

9,74 % – 10,1 %

10,3 %

Monounsaturated fatty acids

42 %

73,7 %

45,4 – 83,59 %

19,5 %

Polyunsaturated fatty acids

32 %

8,4 %

3,79 % – 65,7%

65,7%


More information about peanut.
This article was endorsed by
Elisenda Carballido
- Dietitian nutritionist. Postgraduate in Phytotherapy and master in Nutrition and Metabolism.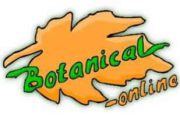 Written by
Editorial
Botanical-online team in charge of content writing