Medicinal plants to diminish body pain
What medicinal plants are suitable to reduce body pain?
Among the plants suitable for pain we have those that have the following properties:
– Analgesic plants to reduce the pain of bones, muscles, joints or other parts of the body
– Antispasmodic plants to reduce muscle spasms
– Anti-inflammatory plants to reduce swelling
– Muscle stimulating plants in case of muscular atrophy
– Antioxidant plants to reduce the wear that occurs in the joints, one of the main reasons to feel pain.
– Diuretic plants to remove excess fluids from joints or inflamed areas.
– Rubifacient plants, which, by external action, irritate the affected area producing a blood supply that decreases local pain.
Plants suitable for pain
Among the main analgesic plants we have willow, from whose bark salicylin, precursor of natural aspirin, is extracted.
Taking preparations with willow bark makes pain decrease in any organ or part of the body. Lavender or laurel (= Sweet bay) are other important natural painkillers for treating muscle or joint pain.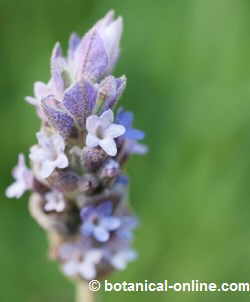 Photo of lavender flowers
Referring to pains of the digestive system, chamomile has anti-inflammatory and analgesic properties.
In case of rheumatic or arthritic pain, one of the best remedies is St. John's wort. In these types of diseases, the use of diuretic plants helps to decrease the swelling caused by the expulsion of stored liquids, which reduces the pain. Among the most important diuretic plants we have ginger or nettle.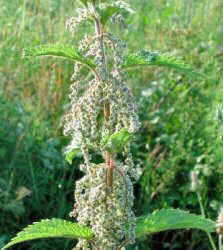 Photo of nettle
In external use, cabbage leaves, in the form of plasters over the painful areas of the body, helps to decrease pain. Cayenne pepper is another good remedy for the external treatment of pain.
To treat headache, there are very useful medicinal plants, for example, lemon balm or boldo. Be the last plant in the form of compresses on the forehead or the head. Boldo is also a good muscle relaxant. Peppermint compresses are also used to treat migraine.


More information on medicinal plants.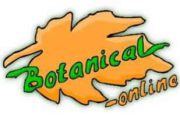 Written by
Editorial
Botanical-online team in charge of content writing