Natural treatment for bone pain with plants
Natural remedies for bone pain
Phytotherapy in the treatment of bone pain involves the use of medicinal plants with the following functions:
Reduce pain.
Reduce inflammation.
Improve joint mobility.
Slow down wear and tear.
Decoctions and infusions to remedy bone pain
The main plants for the treatment of bone pain are:
Rosemary: (Rosmarinus officinalis) Due to its antioxidant properties, it can be used to reduce the wear and

Rosemary, in infusions or added as a spice to food, is good for treating bone pain

tear that occurs in painful cartilage in osteoarthritis. (Add this herb in meals) (Infusion of a small spoonful of dried plant. Drink a couple of cups a day).

Nettle: (Urtica dioica) Due to its diuretic properties, nettle helps to eliminate liquids from inflamed joints. (Decoction of the dried root for 10 minutes. Drink 3 cups a day).
Ginger: (Zingiber officinale) This plant can be used to reduce pain and reduce inflammation in the joints. Two cups a day (Ginger can also be added to meals).
Birch: (Betula alba) The anti-inflammatory and diuretic properties of this plant are very suitable for the treatment of arthritis and osteoarthritis. The preparations of this plant reduce inflammation in the joint area and help to eliminate liquids accumulated in them (Infusion of a teaspoon of dried leaves per glass of water. Drink two or three glasses a day)
Indian Frankincense (Boswelia serrata): The Indian Frankincese or Salai guggul has been used for

A gauze moistened with potato juice can be applied to the sore spot to reduce pain.

thousands of years in Ayurvedic medicine as an anti-inflammatory. Recently, in Western natural medicine, the extracts made with this Indian plant seem to be very useful for relieving pain and reducing swelling in the joints. Unlike other anti-inflammatory preparations, it is believed that this remedy does not affect the stomach.
It is mainly used in the treatment of rheumatoid arthritis in general and, in particular, for the treatment of knee pain. (Take preparations in capsule form according to the conditions of the leaflet)
The effectiveness of Boswellia lies in its content of boswellic acids that inhibit the formation of the enzyme 5-lipoxygenase, responsible for the formation of leukotrienes.
Leukotrienes seem to be involved in numerous inflammatory processes because they increase the permeability of blood vessels and favor fluid accumulation, which causes joint inflammation. Likewise, it has been proven that they are capable of constricting the visceral muscles, mainly affecting the lung muscles in a way that makes breathing difficult, especially in patients with respiratory problems such as asthmatics. All this justifies why some specialists consider it possibly useful for the treatment of asthma and collagenous colitis.
Poultices and massages to remedy bone pain
Potato plant: (Solanum tuberosum L) Fresh potato juice has analgesic and anti-inflammatory properties. If we apply potato juice to an inflamed and sore joint with a gauze, it reduces inflammation and lessens pain.
Cabbage: (Brassica oleracea) Applied externally it can relieve pain. Heat a cabbage leaf and apply it on the painful joint
Chamomile: (Matricaria chamomilla) Chamomile oil will help reduce inflammation and reduce pain. (Perform a massage on the painful joint with a little chamomile oil that can be bought in pharmacies and herbalists)
Eucalyptus (Eucalyptus globulus) Dissolve 20 or 30 cc (1cc= 1 ml) of essential oil in a liter of water and rub on the affected joint.
Rosemary: (Rosmarinus officinalis) Rosemary oil can be used externally for the same purpose.


More information on bone pain
This article was endorsed by
Elisenda Carballido
- Dietitian nutritionist. Postgraduate in Phytotherapy and master in Nutrition and Metabolism.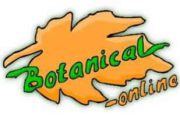 Written by
Editorial
Botanical-online team in charge of content writing