INDICATIONS AND CONTRAINDICATIONS OF COLLAGEN SUPPLEMENTS
What are hydrolyzed collagen supplements?
Collagen is an animal protein supplement. These proteins are subjected to various treatments to be bioavailable, resulting in what is known as hydrolyzed collagen.
All supplements are hydrolyzed collagen, because hydrolyzed collagen is the only available form. Even the word hydrolyzed appears in the list of ingredients or in the product description, although it is not mentioned in advertising.
Our body is able to produce its own collagen, when the diet provides all the necessary nutrients, so "normal, healthy people" do not need this supplementation.
Types of collagen supplements
The collagen can be present in the following commercial ways:
Marine collagen (fish source)
Hydrolyzed collagen (animalderived)
Shark cartilage (from shark fin, which is very costly and it is obtained by the cruel practice of shark finning)
In all cases they are all hydrolyzed collagen, and they only differ because of their origin. Regardless of the animal species from which they come, they have a very similar amino acid composition.
The bioavailability of the supplement depends on the treatment (hydrolyzed). In general, when a collagen protein supplement is sought, one should ideally look at its composition and quality (100% hydrolyzed collagen is desired).
There are also different types of collagen according to the degree of extraction. In general, they are collagen supplements derived from native collagen types I, II, III or IV. (Higher numbering is usually more expensive). However, they all go through the process of hydrolyzation, which makes them lose their structure.
Hydrolyzed collagen type II (the most common) can be effective because it is digestible and bioavailable.
What hydrolyzed collagen supplements are used?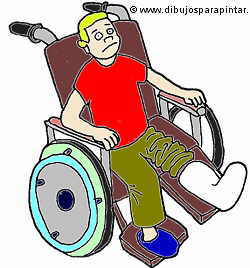 Collagen supplements help recover broken bones
Protein needs to be increased when muscle injury or suffering broken bones.
Hydrolyzed collagen supplements have the following information and properties:
Arthritis: Taking collagen increases the activity of osteoblasts, which act on bone formation. More of it is needed when there is thinning of the bones, as in the case of osteoarthritis.
Osteoporosis: Collagen is responsible for fixing the calcium in bones. Along with calcium, magnesium and vitamin D, it is recommended if bone diseases.
Firm Skin: Gives firmness and elasticity to the skin. Skin aspect changes with age because collagen synthesis diminishes. Wrinkles and sagging become more accentuated.
Sprains, torn muscles or ligaments: Whenever there is tissue damage, it will be necessary to help repair collagen structures.
Athletes: May have increased collagen needs if they want to win bodybuilding or when there is a great exercise that produces greater physical wear.
Poor circulation: To strengthen the walls of blood vessels that can cause spider veins or spontaneous bruising.
Elderly: In general a higher protein intake is recommended at this stage of life, in which the synthesis of collagen decreases.
Hair loss, brittle nails
Contraindications of collagen
One should not take collagen in the following cases:
Phenylketonuria: congenital disease that leads to problems in the metabolism of protein, specifically the amino acid.
Diets should restrict protein doses, such as chronic renal failure or liver failure.
Vegetarian Diets: All collagen supplements are of animal origin.
Is collagen good during pregnancy and lactation?
Collagen supplements can be taken during pregnancy and breastfeeding safely.
Dose of collagen: How much should you take to notice benefits?
Clinical studies have shown positive results from 10 grams of collagen a day. If bone problems, arthritis or fractures, time to observe the results of improvement depends on many other factors. Ideally, consult a physician for a personalized treatment.
In the manufacture of structures (bone, skin, joints, etc.) other substances should be provided by the diet, such as proteins, essential fatty acids, vitamin C, magnesium, calcium, vitamin E, vitamin D and vitamin B.
Collagen supplements should be combined with a proper diet to enhance the efficacy of treatment.


More information on collagen.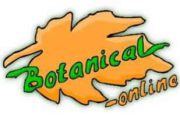 Written by
Editorial
Botanical-online team in charge of content writing