Taking collagen in vegetarian diets
VEGETARIAN DIET AND SUPPLEMENTS OF COLLAGEN
Can vegetarians take collagen?
Vegetarians can not eat foods rich in collagen, or collagen supplements because all sources are of animal origin.
Collagen is the protein found in bones, cartilage, spines and skin of animals.
All collagen supplements are obtained from animal waste, which are treated to achieve isolate the collagen molecule and to hydrolyze it so it can be assimilated.
All collagen come from dead animals, with the exception of shark cartilage, which is obtained with the cruel shark finning (release the animal to the sea once its fin is cut off.
How to get collagen if you are a vegetarian?
Our body is able to produce its own collagen when the diet provides all the necessary nutrients, so " normal, healthy people" do not need to take supplements or foods rich in collagen.
To make collagen, the diet must provide:
In certain situations, vegetarians should look more closely at their diet. It is recommended to increase protein intake in case of arthritis, osteoporosis and bone diseases, sprains, strains, poor circulation, in old age and when there are special protein needs.
* More information: Foods that help the formation of collagen in the listing below
Is there a vegetable and natural collagen?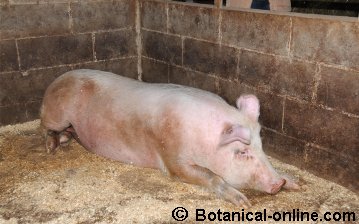 Photo of pig. Only animals have collagen.
Vegetable collagen does not exist. It is often called vegetable collagen gel or glue collagen. It is extracted from plants (mucilages, glucomannan, agar-agar, etc.), and it is also used to make jellies. This gel is not a protein becuse it does not contain amino acids but oit nly provides fiber, so it has not nutritional value.
Vegetable collagen does not stimulate collagen production in tissues. Its applications are very different: reducing appetite, promoting intestinal transit, preventing constipation and improving the intestinal flora.
People taking gelatin as a protein source should look at the nutrition label and make sure it contains protein, because, in many cases, it is prepared with this type of gelling.
All market collagen is natural, because it is an arbitrary term that can be used in advertising for almost all products.
* Related information: Collagen vegetarian food: What fruit has more collagen? Do vegetables have collagen? And eggs and milk? These and more questions in the section of this article on food rich in collagen


More information on collagen.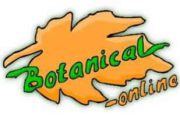 Written by
Editorial
Botanical-online team in charge of content writing