Rheum rhabarbarum
RHUBARB SWEET BREAD RECIPE
Ingredients
– 150 grams of brown sugar (1 and ½ cup)
– 50 milliliters of olive oil or unrefined sunflower oil. See differences between different types.
– 1 egg
– 1 pinch of salt
– 50 grams of butter or margarine
– 50 grams of caster sugar
– 250 grams of wheat flour.
– Pastry yeast.
– 70 grams of chopped walnuts.
– 300 grams of rhubarb petioles, washed and cut into pieces of 1 finger wide (2 cups)
– Vanilla sticks, scrape.
Did you know that…
Rhubarb is a vegetable very rich in oxalic acid or oxalates, substances that prevent the digestion of calcium.
Some of these substances can be removed by boiling the stems in water, discarding the broth afterwards.
* More information of rhubarb toxicity.
Preparation of the tart of strawberries with rhubarb:
– Blanch the rhubarb with boiling water for 5 minutes and drain (discard the water).
– Mix the flour, sugar, butter or margarine and a pinch of salt. Mix this preparation with rhubarb and strawberries.
– Put the crust pastry in a baking dish, with the edges protruding.
– With the aid of a cylindrical and smooth utensil, such as a glass jar, flatten the ends of the cake so that they are cut at mold level. Another option is to cut the dough to 1 finger above the mold, fold it to make nice undulations with the fingers, so that drawing of waves is left around the cake.
– Add the preparation of strawberries with rhubarb.
– Cut thick strips (2 fingers wide) the breeze paste for the cover.
– Preheat the oven to 180ºC.
– Cover the cake with the breeze paste diagonally and separately, and, then, repeat the same operation in the opposite direction to make the typical pie.
– Paint the strips of bitter paste with cold water and sprinkle with sugar.
– Bake for 40 minutes at 170 ° C until the crust is browned.
Properties:
Delicious cake, full of beneficial properties:
The rhubarb contributes with fiber, texture and vivid color, without being very bitter, as we have scalded it previously. This fiber is pectin type and partially counteracts the butter we have added and contains the mass, as it has been shown that the usual consumption of this type of fiber is effective for the treatment of cholesterol.
We can also note its slight laxative effect, as this plant contains cathartic components (which accelerate defecation)
Strawberries add sweetness and mellow to the cake, although we can not benefit from all its vitamin C content, because it decomposes during cooking; it also provides flavonoids (catechins and quercetin), with antioxidant action. It is worth mentioning its high contribution in potassium, mineral that gives diuretic properties.
The cake is a little caloric because the type of dough. This contains a lot of butter compared to other doughs. Thanks to this amount of butter, it is elastic and harder, as the fat or butter covers all the flour particles. Although, apart from being a fat with cholesterol and many calories, butter is a source of fat-soluble vitamins (Vitamin A, vitamin D and vitamin K)
It is a delicious and energetic vegetarian cake, of which it is not convenient to eat too often although you can not miss in any balanced diet to maintain the joy in the kitchen. Likewise, nothing will excuse us of a good walk to digest this delicious dessert or snack.


More recipes and information on rhubarb.
This article was endorsed by
Elisenda Carballido
- Dietitian nutritionist. Postgraduate in Phytotherapy and master in Nutrition and Metabolism.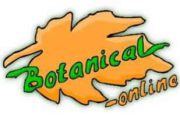 Written by
Editorial
Botanical-online team in charge of content writing