Benefits of almond oil
What is almond oil used for?
Almond oil is attributed with many uses. We can differentiate them, depending on the area it is applied on:
Oral uses of almond oil:  that is, ingested.
Topical uses of almond oil: Applied on the skin
Is almond oil edible? Main oral uses of almond oil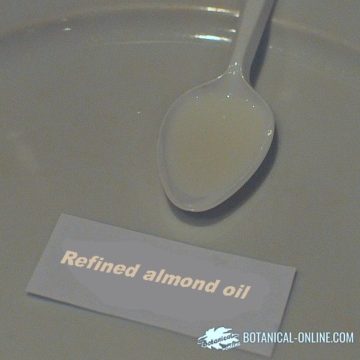 In the case that you want to use it orally, you must ensure that it is suitable for such consumption, since not all almond oils are.
Normally, the variety "dulcis" is used, more commonly known as sweet almond oil. This  can be ingested to treat symptoms of constipation, thanks to the lubricating effect, typical of the oils.
This oil exerts a laxative action when consumed.
Medicinal properties of almond oil in external use
Most applications of almond oil are topical, that is, external. Almond oil can be used as a topical application in the following ways:
Emollient: It softens and moisturizes the skin and mucous membranes
Calming : It soothes irritation).
For almond oil to be suitable for the skin, it must have been obtained by cold pressing. In this way it preserves the intrinsic properties of the oil itself.
Benefits of almond oil in external use
It is usually used as a powerful emollient, in cases where there are inflammatory skin conditions, whether they are mild in nature such as dry skin, eczema, herpes.
Due to its moisturizing action, it has a reducing effect on the sensation of dryness and itching because it softens, protects the skin and mucous membranes, but also in cases of greater relevance such as psoriasis or dermatitis, as it also relaxes, relieves irritation, It calms the itching caused by rashes and softens the inflamed parts, reducing pain.
It can also be effective in minor wounds or burns, as it nourishes and softens the skin, thanks to its high moisturizing effect.
Properly hydrated skin is less susceptible to external aggressions and is preserved in a better state of health.
Almond oil in cosmetics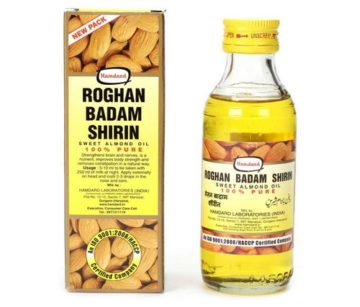 If the oil has been subjected to a refining process, it is normally used for cosmetic purposes, as the main ingredient of  these preparation thereof.
We can find it as almond oil only or in combination with other oils, and even with essential oils with high aromatic properties and various therapeutic applications.
It has multiple diverse applications, ranging from facial and body skin indications, such as preventing the appearance of wrinkles and stretch marks,etc
It is also useful for restoring the state of damaged, dry and brittle hair, providing added nutrition that gives it more shine and softness and diminishing hair loss
No less important is its use as a facial cleanser.
How to apply almond oil in external use?
For topical applications, where it is expected to obtain a high moisturizing effect to maintain the moist balance of the skin, it can be administered or applied to dry skin in the following ways:
Diluted in bath water
On wet skin, after showering
Letting it to be absorbed with a relaxing massage.
Where and what products of almond oil to buy ?
Due to the multiple possible applications in which this oil is indicated, its presentation formats in the market cover different possibilities:
Creams with buttery texture
Liquid ones of easy application
Ointments
Milks
Lotions
Oil and massage oil.
They can be bought in natural products stores, department stores in the section of cosmetics or natural products, herbalists or pharmacies.
Almond oil in aromatherapy
Almond oil is also used for relaxing or aromatherapy massages. It is easy to apply and absorb, without getting impregnated in the skin.
Is almond oil suitable for children or  babies?
For its safety, it can be applied in adults as well as babies.
Main cosmetic uses of almond oil
– Almond oil for dry and normal skin
– Almond oil for stretch marks


More information on almond oil and almonds
This article was endorsed by
Elisenda Carballido
- Dietitian nutritionist. Postgraduate in Phytotherapy and master in Nutrition and Metabolism.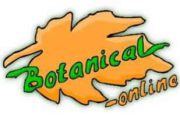 Written by
Editorial
Botanical-online team in charge of content writing