LIST OF FOODS WITH A LOT OF ARGININE
Foods that contain more arginine concentration are:
*Animal foods rich in arginine
Veal liver.
Processed foods (bologna, frankfurters, hamburgers, etc.)
Meat (beef, lamb, chicken, etc.)
Fish, shellfish and crustaceans and processed derivatives from them, such as surimi and the oil produced from fat fish.
Milk and dairy products.
*Vegetable foods rich in arginine
Chocolate, gelatin and food supplements such as brewer's yeast, are vegetable foods that contain a lot of this amino acid, although one of the foods with a higher content in l-arginine is sunflower seeds.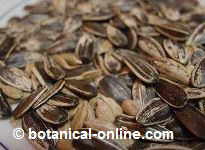 Photo of sunflower seeds, one of the richest vegetable in arginine.
* Related information:
– How to combine vegetable proteins
List of amino acids in food

Essential amino acids

Nonessential amino acids

Phenylalanine, Isoleucine, Leucine, Lysine, Methionine, Threonine, Tryptophan, Valine

Aspartic acid, Glutaminic acid, Alanine, Arginine, Cysteine, Cystine, Glycine, Hydroxyproline, Proline, Serine, Tyrosine


More information on amino acids.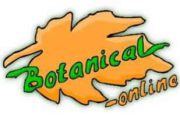 Written by
Editorial
Botanical-online team in charge of content writing