Benefits and functions of alanine, nonessential amino acid
What is alanine?
Alanine is a nonessential amino acid, one of the most abundant in food.
Its abbreviated name is Ala.
Properties of alanine
Alanine is an amino acid that promotes immunity for its stimulating action on antibodies, so its deficit can help make easier to get infections.
In addition, because of intervening in glucose metabolism, it may beneficial for patients with diabetes, so it is used as a source of energy both for the brain and for many other tissues. Its deficiency can cause muscle weakness or problems of reflexes.
It helps remove toxic substances that may be in our body if they are concentrated in excess, as occurs with the accumulation of nitrogen.
It also takes part in proper maintenance of the functioning of the central nervous system, promoting a relaxed state and an increased ability to concentrate or other alterations in the brain, thanks to the stimulation exerted on the metabolism of vitamins like vitamin B6 and tryptophan.
It is necessary in cases such as sadness, anxiety or stress. Also it exerts a positive influence on Parkinson's, Alzheimer's and prostate.
Contraindications of alanine
High consumption of this amino acid is contraindicated in individuals who present disorders of organs such as the kidneys or liver, as they are primarily responsible for both the removal of excess concentration of nitrogenous substances and amino acid metabolism, respectively.
Foods containing alanine
Animal foods are those that contain more glutamic acid, for example, fish
Within plant foods, we include, for example, spinach or lentils
* More information: Foods rich in alanine
Alanine supplements
Although you can take supplements of alanine, it is recommended to meet the needs of this amino acid through a balanced diet. If supplementation is necessary, consult with the specialist before taking it.
* Related information:
– How to combine vegetable proteins
List of amino acids in food

Essential amino acids

Nonessential amino acids

Phenylalanine, Isoleucine, Leucine, Lysine, Methionine, Threonine, Tryptophan, Valine

Aspartic acid, Glutaminic acid, Alanine, Arginine, Cysteine, Cystine, Glycine, Hydroxyproline, Proline, Serine, Tyrosine


More information on amino acids.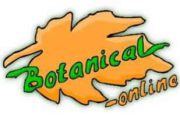 Written by
Editorial
Botanical-online team in charge of content writing