Characteristics, uses and properties of butter
CHARACTERISTICS OF BUTTER
What is butter?
Butter is a type of fat that at room temperature has a solid, grayish-white texture, which is obtained from animals. That is, butter is an animal fat.
Butter is obtained from the fat of milk (cream) or meat from animals, such as pork fat, or those "little white spots" that are distinguished in sausages.
Differences between butter and oil
Oil, on the contrary to butter, has a liquid texture at room temperature, a yellowish color and is always of vegetable origin, such as olive oil or sunflower oil.
Which is better for health, butter or oil?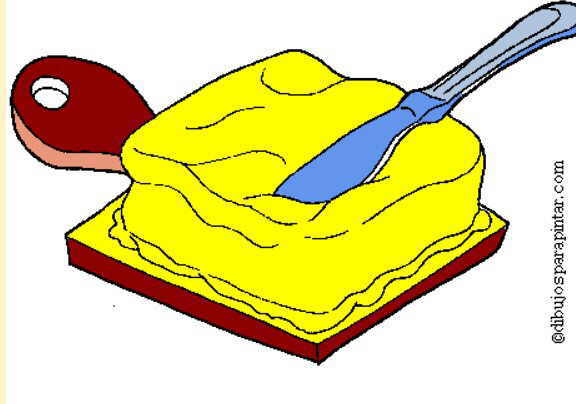 Drawing of butter. Courtesy of © dibujosparapintar.com
Vegetable oils are more beneficial to the body than fats of animal origin, because they are of vegetable origin are of better quality: oil contains omega 3, 6 and 9, and animal fat contains cholesterol.
What animal fats are there?
The most used animal fats in food are pork fat, which, being so solid, is added to croissants and other pastry products to give them consistency and pastiness.
Cream is the fat of cow's milk and is used in many sauces (like carbonara sauce) and desserts (strawberries with cream, mousse …).
Butter is obtained by removing water from cream and used as an ingredient in breads, cakes, biscuits, … In northern Europe, butter traditionally has the same uses as oil: to cook meats in the pan, in the oven, cooking soups …
What is animal fat for?
Animal fat is not bad for health if eaten in moderation, as it contains healthy vitamins such as vitamin A, vitamin D and vitamin K.
We eat animal fats along with animal meat, so there is not a ration that must necessarily be taken from butter or sausage.
Many fatty foods contain too much fat, such as pastries, cakes and sausages, so you do not have to take these foods every day. Keep in mind that animal fats, such as butter or sausages, contain a lot of cholesterol.
How much fat should be taken?
The contribution of fat from the diet should come from olive oil. Approximately we should take between 3 and 5 tablespoons daily.
Sausages should be taken in moderation, in quantities of 3-4 slices of sausage, chorizo ​​or mortadella (for example, in a sandwich), and no more than 2-3 days a week.
We can replace part of the sausage with ham, which does not have so much fat.
Cream can be taken in desserts in rations the size of 4 nuts.
If we want to take butter, the balanced amount is 2 tablespoons of dessert, for example, on toast.


Characteristics of nutrients


Child feeding course index


More information on nutrition.
This article was endorsed by
Elisenda Carballido
- Dietitian nutritionist. Postgraduate in Phytotherapy and master in Nutrition and Metabolism.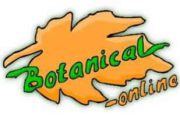 Written by
Editorial
Botanical-online team in charge of content writing