THYME FOR THE SKIN AS A HOME REMEDY
EXTERNAL USE – DO NOT INGEST
Thyme water for skin
Thyme water is a traditional remedy that is based on applying a compress soaked in a warm infusion of the plant to the skin. Thyme water is very astringent, and has highly appreciated antiseptic properties.
Preparation of thyme water for external use
"Thyme water" is a very effective remedy for eczema and in the natural treatment against acne. It is recommended to wash the face with this preparation for people with oily skin:
Concentrated infusion of 3 teaspoons of dried thyme in half a liter of distilled water or pure water (do not eat!!!). The use of distilled water is to avoid the growth of bacteria that can deteriorate the remedy, which, of course, should not be ingested. Hygienic precaution must be taken not to contaminate the water: do not soak used compresses in the water that will be used during the week.
Let cool with a lid, strain and apply with clean compresses on the face once a day.
It should be kept refrigerated for a maximum of 2 days, with a label indicating the contents of the container to prevent anyone from consuming it by mistake.
Thyme baths to relax
Thyme baths are used against infections and muscular or arthritic pain. The plant is very rich in phenolic acids and flavonoids with strong antiseptic and anti-inflammatory action.
The preparation of thyme baths is as follows:
Against rheumatic or muscular pain, an infusion is prepared with 50 g. of thyme leaves per half liter of water to add to a bath.
If it is prepared with the essence, add 5 drops of essential oil of thyme in the bathroom.
It is very suitable for relaxing muscles that have been subjected to a prolonged effort, relieving cramps and pain associated with this effort.
Thyme foot baths for tired feet
Foot baths are performed by hikers to deflate, relax and rest their feet after a long walk. (Make an infusion of 50 gr. of sage and 50 gr. thyme and take a foot bath for 15 minutes).
Another traditional remedy for colds and infections is to apply a thyme foot bath when the first symptoms of the disease appear, typically characterized by headache, runny nose, edema and cold extremities (cold hands and feet).
Sitz baths with thyme for genital infections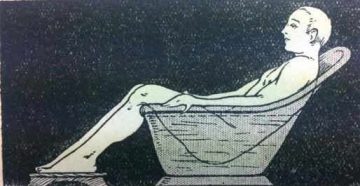 Sitz baths are suitable as an aid in the treatment of genital infections and irritations. Thyme baths are a respectful help for sensitive skin, as well as cheap.
Concentrated infusion of 3-6 teaspoons of thyme per half liter of water. Let cool with a lid, strain and take a sitz bath 1 or up to 3 times a day.
Dry with a clean towel (no rub). Wear clean underwear every day.
* Do not use thyme essential oil for the vaginal area because it is very irritating to the skin!!!
Remedies with thyme essential oil
Thyme essential oil is an extremely aromatic yellowish liquid, which is obtained from the distillation of thyme leaves and flowers. This oil is always used diluted in a vegetable oil (base oil) and is never applied directly to the skin. It is not recommended to use essential oil in people with hypertension or in people with epilepsy.
Thyme essential oil should not be confused with thyme oil, which is the essential oil diluted in a base oil (more information).
Thyme essential oil is a great anti-inflammatory, calming, antibiotic and antiseptic. It is used for its tonic, soothing properties, against migraine and pain. It is also used in natural cosmetics, for making creams, shampoos and other remedies:
Thyme oil for massages: it is prepared by diluting a few drops of thyme essential oil in a base oil, usually almond oil. Massages are relaxing and help reduce inflammation and relieve muscle pain.
Creams: Thyme creams suitable for skin care, especially creams for oily skin.
*Related information: Thyme home remedies


More information on thyme remedies
This article was endorsed by
Montserrat Enrich
- Journalist specializing in edible wild plants and plant uses.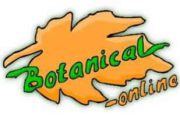 Written by
Editorial
Botanical-online team in charge of content writing