Plants for astringency
What is an astringent?
An astringent is any substance that is capable of absorbing body fluids.
Main astringent components
The main components that produce astringency in the plant world are:
– Gallic acid.
– Tannic acid.
– Ellagic acid.
– Formic acid.
– Zinc
– Silver
– Catechins
– Hydroquinones
Such substances are used medicinally to treat diarrhea, sore throat, pharyngitis, bleeding, skin injuries, etc. Applied for the treatment of diarrhea, astringent plant preparations remove liquids from the intestine, which produces a decrease in the amount of fecal fecal with a consequent reduction in the peristaltic movements (movements of the intestine to remove feces). By doing this, they slow diarrhea.
When they are applied on injuries they are able to reduce or stop bleeding.
Main astringent plants
From all the astringent plants we can distinguish the following:
Carob tree (Ceratonia siliqua)
Rice (Oryza sativa)
Blackthorn or sloe (Prunus spinosa)
Hawthorn (Crataegus spp.)
Bearberry. (Artostaphylos Uva-Ursi)
Cranberry (Vaccinium ssp.)
Chestnut: (Castanea sativa)
Walnut tree (Juglans regia)
Horse chestnut tree (Aesculus hippocastanum)
Cypress (Cupressus sempervirens)
Oak (Quercus spp.)
Holm oak (Quercux ilex)
Kermes oak (Quercux ilex subs. rotundifolia)
Plantain (Plantago spp.)
Blackberry (Rubus spp)
Nettle (Urtica dioica)
Lentisc (Pistaccia lentiscus)
Marshmallow (Althaea officinalis)
Mint: (Menta spp.)
Birch: (Betula alba)
Strawberry (Fragaria vesca)
Raspberry (Rubus ideaeus)
Papaya (Carica papaya)
Dog-rose (Rosa canina)
Loosestrife (Lythrum salicaria)
Salvia (Salvia officinalis)
Vine: (Vitis vinifera)

More information about diarrhea natural treatment.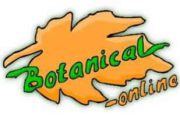 Written by
Editorial
Botanical-online team in charge of content writing