This article was endorsed by
Vicente Martínez Centelles
- Founder of the web and director. Teacher of natural sciences, expert in plants, natural remedies and botanical photography.
Health benefits of purple loosestrife (Lythrum salicaria L.)
Characteristics of Purple loosestrife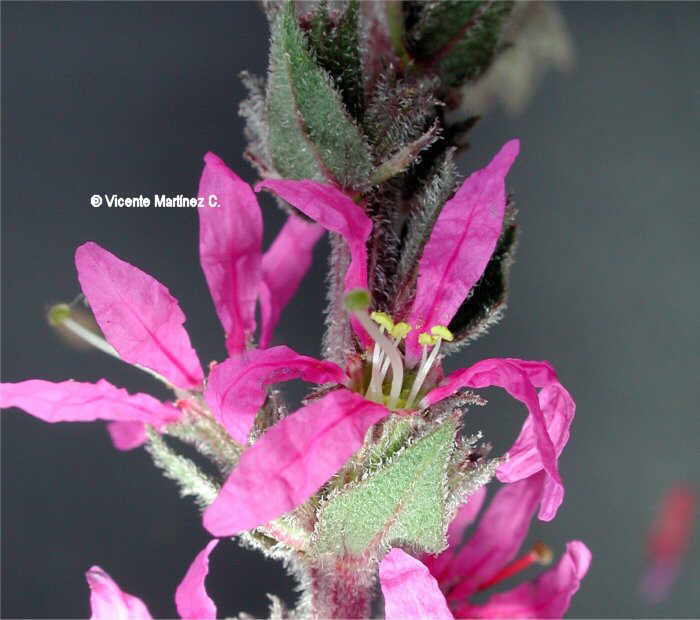 Purple loosestrife flower
Common noun: Purple loosestrife, Purple lythrum, Rainbow weed, Spiked loosestrife
Scientific noun: Lythrum salicaria L.
Family. Purple loosestrife family – Lythraceae
Habitat: By water streams and humid grasslands.
Description  of Purple loosestrife
Perennial plant of the Purple loosestrife family – Lythraceae – up to 1,5 m.
Erect stems, hairy, grooved.
Sessile leaves, lanceolate till 7 cm, gathered in whorls of 3 or opposite.
Purple flowers in non-continuous spikes, with 6 petals till 1,5 cm. By water streams and humid grasslands.
Picking -up and storing
Floral summits should be collected in summer. They should be dried in the shade and stored in cloth bags in a fresh and dry spot.
Components of Purple loosestrife
– Acids:
– Ellagic: Antitumoral, antioxidant, astringent, antiinflammatory, hepatoprotective

– P-Coumaric: antitumoral,antibacterial, antispasmodic,choleretic

– Chlorogenic: Antitumoral, antihipercholesterolimic, antioxidant, antiinflammatory, hepatoprotective, cholagogue, vulnerary. (Leaves)
– Vitexin: antidermatitic, antiinflammatory, antioxidant.(Leaves)
– Narcissin (Plant)
– Anthocyanins (Flower)
– Salicarin (Plant)
– Pectin: Antidiabetic, antidiarrheic, antiulcerous, peristaltic, hypoglycemic, anticancerous (leaves)
– Tannins: Antiulcerous, antitumoral, antidiarrheic, hepatoprotector, antibacterial, antioxidant. (Flowers and leaves)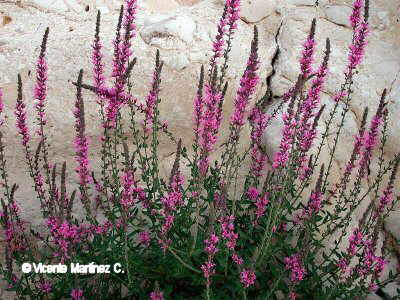 Lythrum salicaria L.
MEDICINAL PROPERTIES OF PURPLE LOOSESTRIFE
INTERNAL USE REMEDIES WITH PURPLE LOOSETRIFE
– Astringent and antidiarrheic: To avoid excessive or too much soft defecations, the pectin and the tannins confer him antidiarrheic and astringent properties.
It has recently being used for its emulcent properties to alleviate the intestine in the Crohn's disease or in the Irritable Bowel syndrome and other illnesses of the bowels like colitis, spastic colon or ulcerous colitis (Infusion of a spoonful of dry floral tops for a glass of water. Take a small cup after each meal) The same preparation can be useful in cases of dysentery.
EXTERNAL USE PREPARATIONS WITH LOOSETRIFE
– Skin diseases: Pectin and tannins, as well as vitexin and chlorogenic acid, for their astringent and bacterial properties, grant it very positive properties for the care of the skin, being very useful in skin affections, such as dermatosis and eczemas. (Decoction of a good handful of dry floral tops for each liter of water. Apply a compress on the affected area)
– Illnesses of the genital female apparatus: In a same way the previous preparation is very useful to combat the infections of the feminine genital apparatus. Applying with a cloth soaked in this liquid can help to overcome the vaginal itch, the metrorrhagia or the inflammations of the vagina.
– Eyewash: To combat conjunctivitis an infusion with two spoonfuls of dry grass for cup of water will be carried out. We will allow it to rest a hour and we will apply a sterilised gauze soaked in this liquid on the eyes.
– Food odor: (decoction of a handful of dried flowers per liter of water. Wash your feet with the resulting liquid)
– Nosebleed: The juice of this plant helps to stop nosebleeds. (Dip a cotton with juice and introduce it into the bleeding nostril for about 20 minutes.)

More information about natural medicine.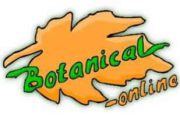 Written by
Editorial
Botanical-online team in charge of content writing