What do almonds bring us?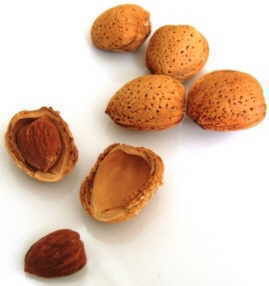 Almonds are nuts from a tree, the almond tree (Prunus dulcis).
Almonds are the only nut with basifying properties, since they provide a large amount of alkaline minerals such as magnesium and calcium. Due to this composition, it is a highly recommended food to strengthen bones and combat inflammatory states of the body, chronic fatigue, arthritis and fibromyalgia, such as in diets for osteoporosis, chronic fatigue, arthritis and fibromyalgia.
It is one of the richest nuts in protein, with a high percentage of essential amino acids. For this reason, almonds are used to supplement vegetarian diets, diets for athletes, for growing children and for states of decay and fatigue.
They also provide us with healthy fats, mainly Omega 9, which protects against poor circulation and heart disease. Scientific studies have shown that regular consumption of almonds helps reduce cholesterol, prevents gallstones and protects against Alzheimer's.
Nutritional value of almonds
Are almonds very caloric?
Natural almonds

"Good" fats from almonds – Almonds, like nuts in general, are a very energetic food. Portions of 25 – 35g. they provide us with about 150kcal. (the equivalent of a large apple). However, they have a high satiating power. So, despite their energy value, they can be taken in any weight loss plan.

Diet for the heart: Almonds contain a high percentage of monounsaturated fatty acids, and especially Omega 9 oleic acid. It also provides very important doses of essential fatty acids such as Omega 6 and Omega 3. These types of fats help lower cholesterol.
In addition, almonds are rich in arginine (with properties for the cardiovascular system), and provide good amounts of tryptophan and glutamic acid, although they are deficient in the amino acid lysine.
Vitamins from almonds

Antioxidant: Almonds, because of their vitamin content (in addition to the components seen above) can be considered the fruit of the heart, because it provides two essential vitamins for heart health, such as vitamin E and folic acid.
According to Traditional Chinese Medicine, almonds, like all nuts, should be taken previously hydrated. To do this, put the almonds with water until they are hydrated.
How to take almonds?
They are considered to be very dry foods. So they are not usually eaten alone but accompanied by other foods such as yogurt, fruit, vegetables, etc. Ground almonds can be introduced into vegetable creams, as a condiment in vegetable recipes, cookies, etc.
The outer skin of the almonds should be removed as it can cause burning or slow digestion.
Nutritional value of almonds
How much do you have to take?
Almonds should be taken in moderation, since in excess they can cause heavy digestion, heartburn or cause excess calories from the diet that hinder weight loss.
People who are on weight loss diets should not exceed 20 grams per day. This amount (a handful) equals approximately 100 Kcal.
To treat cholesterol and heart problems, 25 – 35 grams daily are recommended and alternate with walnuts or other nuts.
In a balanced diet, the recommended consumption is 20 – 35 grams daily.
Nutritional composition of almonds per 100 g.

Calories (kcal.)

575

Proteins (g.)

21,22

Carbohydrates (g.)

21,67

Fats (g.)

49,42

Fiber (g.)

12,2

Tocopherol (mg.)

26,22

Calcium (mg.)

264

Sodium (mg.)

1

Potassium (mg.)

705

Iron (mg.)

3,72

Magnesium (mg.)

268
– Healing properties of almonds


More information on almonds
This article was endorsed by
Elisenda Carballido
- Dietitian nutritionist. Postgraduate in Phytotherapy and master in Nutrition and Metabolism.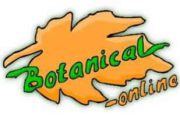 Written by
Editorial
Botanical-online team in charge of content writing