EUCALYPTUS CONTRAINDICATIONS
What is eucalyptus and what is it for?
Eucalyptus (Eucalyptus globulus) is a tree of Myrtaceae family, considered one of the best plants for natural treatment of respiratory diseases.
This tree is very rich in eucalyptol, a component of the essential oil with expectorant properties, to soften and reduce the sputum, which stimulates the release of saliva (effective for treatment of cough), and with antiseptic properties.
* More information: Medicinal properties of eucalyptus
When not to take eucalyptus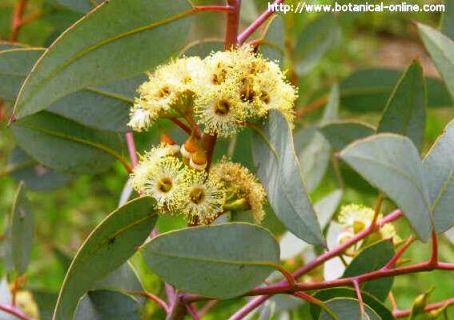 Eucalyptus flowers and leaves
– Infusions of dried eucalyptus leaves are harmless and usually do not have contraindications. They should be used in compliance with recommended doses to avoid adverse effects.
Diabetes: Eucalyptus may decrease blood sugar (hypoglycemic effect). If you are diabetic, use with caution to prevent possible hypoglycemia. Check with your doctor if you have any questions about treatment.
– Eucalyptus essential oil can have toxic effects and other important contraindications:
Pregnancy and lactation: Eucalyptus oil has many dangers and should not be used by the precautionary principle. Eucalyptus appears to be safe during pregnancy and lactation in established food quantities.
Children under 2 years: children are more susceptible to the adverse effects of the essential oil of eucalyptus. It should not be taken by children less than two years, or children with asthma or some kind of respiratory allergy.
Gastritis: Eucalyptus essential oil can cause epigastric pain by the irritating effect on the stomach it exercises. Contraindicated in gastritis and digestive ulcers.
Diarrhoea: the essential oil is irritating the digestive tract and should not be used in people with intestinal disorders.
Kidney disease: the essential oil has toxic effects on the kidneys and should be avoided in people with kidney failure, nephritis or other damages the kidneys.
Externally, it should not be used on sensitive skin or in case of dermatitis.
The essential oil should not be applied in the face because the oils can irritate the eyes and nasal passages.
– Any eucalyptus remedy may be contraindicated with liver drugs. Eucalyptus may influence the effect of some drugs to the liver. If you have liver disease such as cirrhosis, hepatitis or liver failure, consult your doctor before taking remedies with eucalyptus.
*See: Eucalyptus characteristics


More information on eucalyptus.
This article was endorsed by
Montserrat Enrich
- Journalist specializing in edible wild plants and plant uses.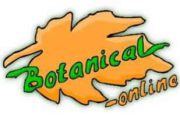 Written by
Editorial
Botanical-online team in charge of content writing