Toxicity of supplements with a lot of vitamin E
HAZARDS OF VITAMIN E SUPPLEMENTS
Are multivitamin supplements beneficial?
The health benefits of a diet rich in fruits and vegetables have been known since the time of Hippocrates and have been confirmed today.
Current science has wanted to isolate the plant components responsible for these healthy properties, such as vitamins.
Are supplements so healthy as food?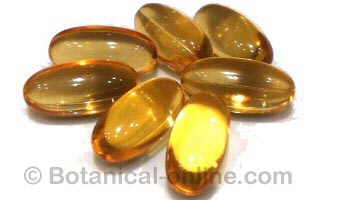 Oil pearls. This is how vitamin E is usually marketed
What was expected of vitamin supplements was that their administration had the same beneficial health effects as foods rich in these components, but not in all cases it seems that way.
It has been observed that some nutritional supplements can have a detrimental effect and possible contraindications when administered in high doses.
High doses of vitamin E are harmful
Among the different studies that have been conducted on the subject, there is much evidence that states that vitamin E supplements are harmful at high doses.

Summary of the indications of vitamin E and multivitamins.
Beneficial and harmful effects of vitamin E
Vitamin E in normal amounts in the diet is antioxidant and has a beneficial role for cholesterol, arteriosclerosis and cardiovascular diseases (CVD). This vitamin acts protecting fats from oxidation or damage by free radicals.
In different studies, it was observed that people who took high doses of this vitamin increased the cardiovascular risk and the risk of death.
With the existing studies, it can be affirmed that high doses of vitamin E as those found in supplements increase mortality, as has been concluded in meta-analysis (Miller et al., 2005).
It is safer and more beneficial to consume foods rich in antioxidants, than the antioxidants themselves isolated in high-dose supplements
Why is vitamin E harmful in high doses?
Supplementation with high doses of vitamin E (more than 400 IU / day) may have:
Pro-oxidant effects
Displace or compete with other important antioxidants
Interfere in the body's defense mechanisms such as apoptosis
Damage essential fats
Compete in the absorption of other essential components.
Why are high doses of vitamin E toxic?

It is safer and more beneficial to consume foods rich in antioxidants, than the antioxidants themselves isolated in high-dose supplements
A possible explanation for the lack of benefits of supplements could be that, in food, vitamin E acts in combination or synergy with other essential substances present in foods that contain it naturally, which would not occur in supplements .
What dose of vitamin E is dangerous?
There are enough indications to affirm that vitamin E supplements in high doses are not beneficial for health and should be avoided.
Supplementation with 400 IU daily or more is contraindicated (equivalent to 268 mg of vitamin E or higher).
Are foods rich in vitamin E recommended?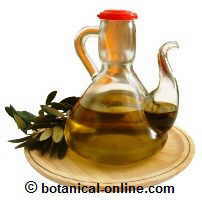 Unrefined oils contain natural vitamin E and in balanced amounts
Foods rich in vitamin E are always adequate, because they never reach the doses used in supplements.
The richest foods in this vitamin are those rich in vegetable fats, such as nuts, avocados and especially vegetable oils. The richest oils are the non-refined ones, obtained from first cold pressure.
The food richest in vitamin E
The natural food richest in vitamin E is cold pressed wheat germ oil. 1 teaspoon (10gr) contains 20mg of vitamin E and is considered a good food to provide extra doses of this vitamin, without overdosing (take only 1 teaspoon daily).
To establish a reference, the recommended daily amount of vitamin E for an adult (CDR) is 10mg. of vitamin E.
Dangers of antioxidant supplements and self-supplementation
It is estimated that 47% of men and 59% of women in the US. they take some type of nutritional supplement. This type of supplements are becoming more common to use by the population.
Inadequate intake of antioxidants or other supplements could become a public health problem. This suggests the convenience of carrying out information campaigns aimed at informing about the correct use of nutritional supplements. It is always recommended to go to a qualified professional for advice.


More information on vitamin E.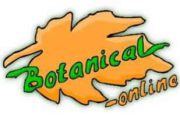 Written by
Editorial
Botanical-online team in charge of content writing