What are the most convenient supplements to lower cholesterol?
Certain supplements, combined with a proper diet, can help reduce cholesterol levels.
They can also be an aid to treatment provided by your doctor. To avoid any possible interferences in the case or taking any medication, you should consult a doctor before taking them.
Main supplements to lower Cholesterol
Ginseng (Panax ginseng, Eleutherococcus senticosus, Panax quinquefolium) Korean ginseng, American ginseng or Siberian ginseng can be used to lower cholesterol levels. (More information about them in the different studies of each plant)
Spirulina (Spirulina spp.) Numerous studies in rats have shown that the high levels of essential fatty acids in Spirulina exerted a beneficial effect on the circulatory system, especially omega-6 content. The intake of foods rich in omega-6 fatty acids or supplements that contain this principle lowers triglycerides and diminishes cholesterol (Take spirulina supplements according to the terms of the patient information leaflet)

Spirulina tablets

Ginseng picture

Evening Primrose or Evening star: (Oenothera biennis) The use of this oil reduces the levels of "bad" cholesterol (LDL) and prevents the formation of plaques in arteries. (Typically set at 250 mg per day of AGL)
Black currant or cassis (Ribes nigrum) Black currant oil exceeds the evening primrose oil in proportion of essential fatty acids.) Its use is very appropriate to lower cholesterol (The dose is usually 500 mg daily)
Moringa (Moringa oleifera): In animal studies, it was found that moringa was as effective as statins in reducing cholesterol.
Capsules or tablets of garlic: For its content alicyn, doses of 400 to 600 mg daily of this herb help to lower cholesterol levels. (See contraindications in the study of the plant)

Moringa leaf

Extract of artichoke: Artichoke is a food that has traditionally been seen as a balm to the liver. Extracts of this food is used to lower cholesterol.
Psyllium: Psyllium or ispaghula, because of its content of soluble fiber, helps lower cholesterol levels.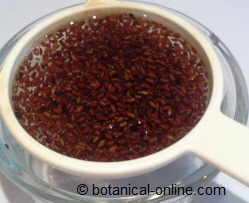 Maitake (Grifola frondosa) It is believed eating or drinking Maitake mushroom preparations can help people reduce their levels of blood cholesterol.
Soy lecithin: The ingestion of soy lecithin granules help remove cholesterol. The dose is from 1 to 6 teaspoons a day.
Supplements of Reishi (Ganoderma lucidum): The properties of this fungus are similar to maitake (Take reishi supplements in the form of capsules or tablets according to the terms of the patient information leaflet.)
Vitamin supplements to lower cholesterol
Vitamin C: It helps prevent oxidation of cholesterol and its adherence to the arteries, forming plaques. The usual dose is 2000 mg daily in 2 divided doses. It can cause diarrhea, in which case it is recommended lowering the dose.
Vitamin E: Like vitamin C, it helps cholesterol not to adhere to the arteries causing atherosclerosis The usual dose is 800 IU daily. If you take aspirin, heparin or other anticoagulants, consult your doctor.
Vitamin B6: Vitamin B6 or pyridoxine increases the level of "good" cholesterol (HDL) in blood, especially in smokers. The dose is 100 mg daily. Also, it seems interesting to take supplements of vitamin B3 or niacin as inositol hexaniacinate to avoid affecting the liver or cause facial flushing. In this case the dose is 1500 mg daily in 3 divided doses. This vitamin lowers LDL cholesterol and raises levels of "good" cholesterol or HDL.
Other supplements to lower cholesterol
Chromium: It has some similar effects to vitamin B6. The dose is about 200 mg daily for a month and a half.
Yucca: (Yucca filamentosa) The yucca saponins are able to neutralize the absorption of cholesterol in the intestine (the usual dose for treatment of cholesterol is about two capsules or tablets a day)
Red yeast rice: red yeast, fermented on rice, has the ability to reduce production of cholesterol and to inhibit the liver enzymes responsible for conversion of fats into cholesterol. Is taken as capsules under the name of Cholesthin with usual doses of 1, 2 to 2,4 grams daily divided into several doses. It can cause dizziness or stomach side effects, such as acidity and heartburn. Because it neutralizes coenzyme Q 10, required for the proper functioning of the heart, it is better to take it with a supplement of this coenzyme each day.
Gamma-oryzanol: It is a compound obtained from the germ and bran of rice. It is used for lowering LDL cholesterol in the blood.


More information about cholesterol.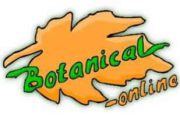 Written by
Editorial
Botanical-online team in charge of content writing