Which chocolate should we eat
What is the best cocoa from a nutritional point of view?
The best cocoa is the fermented cocoa beans or cocoa powder, with no sugar nor other additives. It is the natural cocoa, retaining all its healing properties, especially in respect to antioxidants and flavonoids.
What is the best chocolate?
Ideally, we should eat ground cocoa beans or coca powder (cocoa paste), with no added substances. The problem is that pure cocoa paste is too bitter, so sugar is added. Anyway, the best chocolate is "black chocolate" (= "Dark chocolate" or "Plain chocolate").
Why black chocolate is better for health?
Because it is the closest to pure cocoa. It is the one that contains more cocoa paste.
Does chocolate really have health benefits?
Yes, and the more black the chocolate, the more healing properties it has. Cocoa paste is rich in antioxidants, able to neutralize free radicals formed in the body.
In addition to its antioxidant properties, chocolate contains a lot of magnesium and theobromine. Magnesium is needed for bones and has healing properties against hypertension, fibromyalgia, muscle cramps, etc.
Theobromine is an alkaloid with stimulant properties that helps us feel better.
The benefits of chocolate are provided by its cocoa content. The main properties of cocoa appear in the following drawing: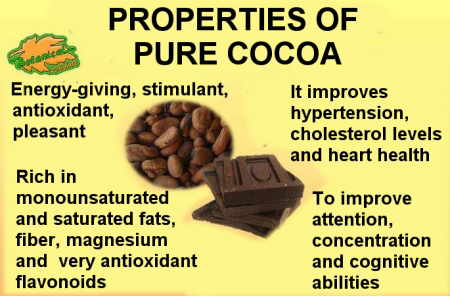 A drawing of the main properties of pure cocoa
When you buy chocolate, how do you know this chocolate is of higher quality?
This is a question that many people pose when faced with such a variety of chocolates. Many people wonder should I choose a milk chocolate? Is white chocolate healthy? Is it advisable for the chocolate to have a lot of sugar? How about chocolate with fruits?
The answer to these questions has been mentioned throughout this article. The purer the chocolate, the better are its properties.
That is, we must buy black chocolate containing at least 70% cocoa. It is a chocolate containing lot of cocoa paste.
But… isn't dark chocolate too bitter?
Of course, chocolate contains many tannins. As more pure the chocolate, the more tannins it will have and, consequently, the rougher it will be. Most people do not like the taste of black chocolate because they are accustomed to sugary foods and sweet taste.
We must not forget that, besides tannins, black chocolate also contains more healing principles.
Therefore, everything is a matter of getting used if you prefer to place health care before taste. On the other hand, when you get used to black chocolate, you will find it more interesting than sweeter chocolate with a lower proportion of cocoa.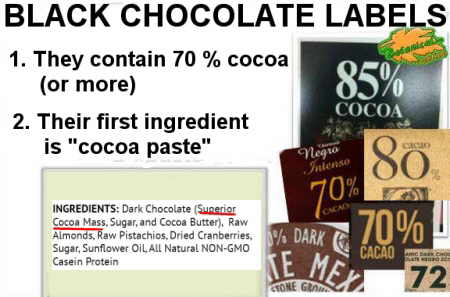 Labels of dark chocolate
How do you buy a real black chocolate?
The only way to definitively confirm the chocolate you want to buy is genuinely dark it is through the ingredients on the label. When a chocolate contains 70% cocoa or more, this figure is marked in large, very clear letters, on the packaging.
In addition, the composition should express it. In a black chocolate, cocoa paste is listed as the first ingredient. This means that the chocolate we have in our hands contains cocoa paste as the ingredient in greater proportion.
If you look at the composition of other types of chocolate, you will see that sugar is listed as the first ingredient
Having more sugar than cocoa paste can be delicious to taste, but it is not healthy for the body.


More information about food.
This article was endorsed by
Elisenda Carballido
- Dietitian nutritionist. Postgraduate in Phytotherapy and master in Nutrition and Metabolism.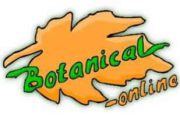 Written by
Editorial
Botanical-online team in charge of content writing