FLOWERS OF TEXAS AND OKLAHOMA
Flora
To get a bigger image, just click on the photograph.


Texas bluebonnet (Lupinus texensis, Fabaceae), endemic to Texas and in its two varieties here. It is Texas' state flower and is planted by the Highways Department in its roadside as part of the beautification and erosion-control programs.
Many species of bluebonnet have alkaloids (e.g., lupinine) and can cause poisoning in humans or livestock.
It was adopted as the state flower of Texas in 1901 and in 1971 an additional resolution included "any other varieties of bluebonnet" as the state flower, and, because there are six Lupinus species in Texas, there are six state flowers. Denton, Texas.
Texas / Indian paintbrush (Castilleja indivisa, Scrophulariaceae), named in 1781 for Domingo Castillejo, 18th century Spanish botanist at Cadiz. The large populations and bright colors of the bracts and corollas make the paintbrushes some of the showiest wildflowers in southern USA. It is in fact Oklahoma's state flower. Denton, Texas.
Meadow pink (Sabatia campestris, Gentianaceae) forming large and very spectacular colonies when in bloom. It can cover acres of rangeland or form a pink ribbon along roadsides. Ardmore, Oklahoma.
Basket flower (Centaurea americana, Asteraceae), a very common wildflower. Ardmore, Oklahoma
Passionflower (Passiflora incarnata, Passifloraceae) was cultivated by native Americans for the edible fruits (arils). The flower is unusual and very showy. Larvae of the butterfly family Heliconiidae feed on its leaves. The larvae and adults are distasteful to birds and other predators due to substances obtained from the passionflower leaves. The plant developed a number of interesting anti-herbivore mechanisms, including egg mimics on the petioles that apparently discourage butterflies (Heliconiidae) to lay their eggs. Denton, Texas.

For comparison with European passionflower
TEXT AND PHOTOGRAPHS: CAMELIA MAIER


More information about Montseny.
This article was endorsed by
Julián Masats
- Technical agricultural engineer specialized in horticulture and gardening.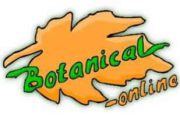 Written by
Editorial
Botanical-online team in charge of content writing