HOW TO GROW VERVAIN
Verbena cultivated plants

Within all verbenas, garden verbena (Verbena X hybryda) is the best known and used of all vervain cultivated species. It is a perennial plant in very hot weather, but usually grown as an annual plant.
The erect varieties can reach half a meter in height, but the most used are creeping varieties, which do not usually go beyond 30 cm.
Verbenas are plants with small leaves, dark green, irregularly toothed, with pleasing spice-like aromas. Flowers of various colors appear together in very dense florets and have varied colors (white, red, mauve, purple or pink)
They bloom from late spring and throughout the summer.

Verbena. Irrigation
It is quite resistant to drought. A weekly watering is usually sufficient once they are well adapted to the terrain. It is important not overwatering. You must leave a couple of days the soil dry before watering again.
Verbena gardening uses
Although it can be planted in pots, it is ideal for flower beds in public or private gardens which form very tight and elegant massifs. They are also used as hanging plants on balconies or terraces.
Verbena. Exposure and environment
It prefers sun but tolerates partial shade. It is a plant, lover of temperate or warm climates. It can not stand frost, so it is best to plant it in places where winters are not very hard and especially protected from winds.
Verbena. Reproduction
-Seeds reproduction
It can be reproduced by seeds in the fall or spring. It is best to sow the seeds in late March. Keep the seedlings in a warm place at a temperature of about 20 or 30 ° C. Not very convenient to sow directly in their final place, especially when it comes to extensive plantations.
They can be transplanted into their final place about May 15. The plants take a long to germinate, sometimes more than a month, although the usual period is usually between 15 and 30 days.
– Reproduction by division or cuttings
They can also be reproduced by dividing young shoots in spring, by root cuttings in summer or autumn, or by division in late winter.
The cuttings should be planted horizontally, covering the central part with soil. From there, they will begin to take root in the central area. Once well-established, you can separate them.
Verbena. Soil, fertilizer and care
It prefers sandy soil with a basic pH, limestone type and good drainage. Fertilize every 20 days during the growing period with liquid fertilizer for plants.
In extensive plantations, it will be needed about 24 to 30 tons of ripe manure per hectare.
By spring, back in April, adding about 280 kg of phosphorus, nitrogen and potassium exploiting the spring plowing. It may also be interesting to add half a tonne of calcium superphosphate per hectare and half of potassium sulfate.
Verbena. Harvesting and drying
Harvest must be carried out in mid-summer, about 1 month after flowering. It will be dried in the shade or with an artificial heat source, without the temperature reaches 35 ° C.
Verbena. Plagues and diseases
Verbena is a very hardy plant that usually does not present too many pests or diseases. Among some that may appear, we have spider mites and aphids.


More information on vervain.
This article was endorsed by
Vicente Martínez Centelles
- Founder of the web and director. Teacher of natural sciences, expert in plants, natural remedies and botanical photography.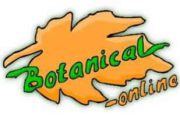 Written by
Editorial
Botanical-online team in charge of content writing