Benefits of borage oil
CHARACTERISTICS OF BORAGE OIL
Borage (Borago officinalis), besides being an excellent vegetable, with proven diuretic properties, is also known for its richness in essential fatty acids (EFAs). They are essential in the metabolism because they are considered necessary for the proper production of prostaglandins (precursors of hormones, capable of regulating many body functions), as well as the proper functioning of the body's cells or the brain.
What does borage oil contain?
Borage oil contains essential omega-6. Among these, especially between 36-38% of linoleic acid and 18-25% of a gamma-linolenic acid (GLA).
The first is easier to get because it can be obtained from various plant sources such as walnuts that are the richest plant foods that have the biggest amount, avocado, soybean oil, sunflower, corn, almonds, peanuts, etc. The second type of essential oil does not appear in substantial quantities in any food except found in borage oil, evening primrose seed or blackcurrant.
Differences between evening primrose oil and borage oil
Borage oil, as evening primrose oil, is extracted by cold pressing. It contains many essential fatty acids (EFAs) and the plant is easier to produce than evening primrose.
Furthermore borage oil contains a higher proportion of gamma-linolenic acid (GLA) than evening primrose oil so you do not need to ingest so much oil. These are the reasons why evening primrose is often replaced or adulterated by borage oil.
The problem that exists is that, in addition to essential fatty acids, unlike evening primrose, borage oil also contains pyrrolizidine alkaloids that affect the liver when used in high doses or longer term. These same compounds have proven carcinogenic in animal tests. This is the reason why evening primrose oil is recommended preferably at borage.
Borage oil properties
Borage oil is used with the same properties as the evening primrose. (Go to the study of this plant to view the properties in detail)
Dosage: 1000 mg of borage oil containing 240 mg of gamma-linolenic acid (GLA) is the amount that is typically used in most treatments. If it is preferred to use evening primrose, you must ingest about 3 times, That is to say, 3000 mg of oil to reach the same amount of GLA and, in case of blackcurrant, about 1500 mg. All of these doses should be divided into three intskrd, mixed with meals.
Toxicity and side effects of borage oil
Due to the potential toxicity of this supplement, its use must be controlled by a specialist and must be taken with caution, preferably using evening primrose.
Its use can lead to softening of stools or stomach problems, that are minor when taken in combination with food.
Never take it in case of pregnancy, liver problems or possible tumor formations.


More information on oily fish and omega 3 benefits
This article was endorsed by
Vicente Martínez Centelles
- Founder of the web and director. Teacher of natural sciences, expert in plants, natural remedies and botanical photography.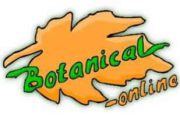 Written by
Editorial
Botanical-online team in charge of content writing