Gastronomic history of fenugreek
We propose a gastronomic journey through the history of this grain, so as to know how it is cooked and combined with foods and spices, and to introduce it in our food.
Saltah: national dish of Yemen in the Middle East. It consists of a beef stew (Maraq) prepared with hulbah sauce and a spicy sauce (sahowqa containing chilli, tomato, garlic and other aromatics). It is served with rice, potatoes or vegetables and eaten with typical Yemeni flatbread. The origin of this dish comes from Turkey, its neighbor, in former Ottoman Turkish raids into Yemen. Subsequent Yemeni modifications configured saltah Recipe .
Hilbeh or hulbah sauce, This sauce is the Yemeni national cooking. It is prepared with fenugreek and chilies.
Ghormeh Sabzi: vegetable stew (usually beans) of Persian origin. Cook the vegetables with a mixture of vegetables and herbs. This mixture of vegetables can vary widely in their ingredients, although mainly contains sautéed spinach, leek, onion, parsley, cilantro and ground fenugreek (shambalileh). Served with pilaf rice.
Sabzi khordan: salad also of Persian origin. Made with basil, fresh coriander leaves, fenugreek beans, onion, mint and radish.
Tarka dal: vegetable dish originating from India, which is flavored with a blend of spices including fenugreek.
Methi Naan: yeast bread typical of India. Methi means fenugreek, and Naan is the name given to this type of bread.
Seeds fries: when the seed germinates, in some areas of South India, they fry fenugreek seedlings (when the germinated only has two leaves) and served as an appetizer. It tastes very bitter to Western palates that are not usually used.
Traditional spice blends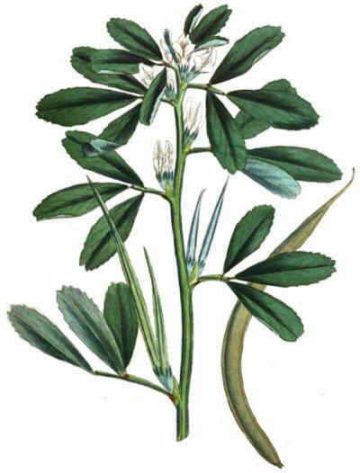 Undoubtedly medicinal spices have exerted an important role in food for centuries. A sample of the importance spices have had in culture can be found in the wide variety of traditional aromatic blends, especially in Eastern populations, from which many aromatic plants come from.
Because of its bitter taste, fenugreek is an essential ingredient in these mixtures. This is due not only to the tradition of consumption in these countries, but also to the properties that Ayurveda and Chinese medicine give to the combination of sweet, salty, sour and bitter, where fenugreek plays an important role.
Fenugreek is part of curry in India, known as garam masala, to which it gives a peculiar bitterness.
It is one of the ingredients in the Tamil spice mix sambaar Podi, consumed in South India. This mix contains lentils, coriander seeds, chili and fenugreek seeds. In the West is known as Sambhar mix.
This bitter seed is also an essential ingredient in Bengali five spice mix Phoron Paanch (Paanch meaning five, and Phoron means spices). It is a combination of cumin seeds, fennel, fenugreek and mustard in the same proportion.
In Georgia and the entire Caucasus region, we can find the spice mixture Khmeli suneli. In this case, you use the dried leaves or fenugreek plant. The herbs used are dill, cilantro, basil, bay, marjoram, fenugreek, parsley, saffron, black pepper, celery, thyme, hyssop, mint and chili.
In Ethiopia there is a spice mix called Berbere or Berber, which is a mixture of dried red chilies, cumin, coriander, cloves, allspice, black pepper, cardamom, ground ginger, nutmeg, fenugreek and salt.
Related information:
Fenugreek medicinal properties
Fenugreek uses and preparations


More information on fenugreek
This article was endorsed by
Elisenda Carballido
- Dietitian nutritionist. Postgraduate in Phytotherapy and master in Nutrition and Metabolism.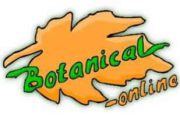 Written by
Editorial
Botanical-online team in charge of content writing