What is a clove tree?
Characteristics of clove tree (Eugenia caryophyllata)
Common English names: Clove, clove tree
Common names in other languages:
– Spanish: Clavo, clavo de olor, clavo aromático, clavo de especias.
– Catalan: Clau d' olor
– French: Clou of girofle, girofle
– German: Nägelein, Gewürsnelken
– Italian: Chiodo de garofano
– Dutch: kruidnagel
Scientific name: A clove is the flower bud of a tropical tree called clove tree (Eugenia caryophyllata = Syzygium aromaticum).
The word "caryophyllata" is Greek for "walnut leaves" and the name comes from the similarity with the leaves of this tree with the walnut tree. Its immature fruit was called in Spanish "clavo" (= nail) and similar names in other languages by the similarity it has with a nail.
The word comes from the Latin "clavus" meaning "nail" and was given its name from the resemblance of the flower buds of this plant with a rusty nail. In the Netherlands is known as "kruidnagel clove" which literally means " herbal nail" or "spice nail".
Family. Lauraceae
Where do clove trees live?
It was originally a tree from the main islands of the Moluccas in Indonesia (The formerly known as the Spice Islands) in Southeast Asia. Specifically it appears that only grew larger islands (Ambon, Ternate, Buru and Banda).
At present, its cultivation has spread to Indonesia, Madagascar, Zanzibar, India and Sri Lanka. Indonesia has become the first country in the world. In 2005 this product will provide an income of 174,344,000 million dollars.

Clove tree
Description of clove
The tree of cloves or clove tree is an evergreen tree of the myrtle family of up to 20 m high, but usually when it is cultivated., it does not usually exceed 10 m.
Its stem is erect, and it has gray bark.
Its leaves, until 12 cm long, are pointed oval, oval-lanceolate or lanceolate, single, very aromatic, glossy green and leathery, like those of the sweet bay.
They are provided of numerous glands that confer it a sticky tact.
Its flowers are arranged in inflorescences in the form of panicles at the end of young branches. They have four petals yellow roses and several pistils.
The fruits (small and elongated dark red berries) sprout from the flowers. It lives from sea level to 900 m in height.
How is clove obtained?
Most of the parts of the tree are aromatic, but flower buds are only collected before the flower opens. Interestingly, when fully developed, the flowers lose their fragrance, like its fruits, which are not aromatic.
Before the blooming of flowers, buds that already carry the future pink color of the petals are produced. Cloves are formed by the four petals of the corolla and the four pieces from the chalice, all of them still unopened. To harvest suitable cloves, they should be collected when the trees have a minimum of six years of age. A specimen of about 12 years old produces 2-9 kilos per year of dry clove. There are references that speak of specimens that produced more than 20 kilos per year of dry cloves. The trees tend to live about 100 years.
Cloves should be collected when the flower bud is not yet open. At first the buds are pink, but as they grow, they acquire a deep red hue. This is the right time to pick up the clove. Harvesting is done manually and then dried in the shade.
Work is carried out from September to February. For this, sticks to move the branches are used. This movement will make the cloves fall, usually on a mesh placed under the trees. Then they are dried. As they dry, they change to dark brown as we know them. Once dry they are collected. On some islands such as Zanzibar, it is the main task of the island, o such a degree that this island is also known as "Island of the clove."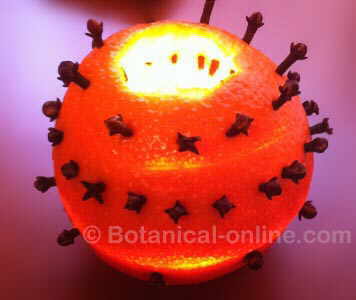 Foot and leg massages are very good for circulation in the feet
Components of clove
Essential Oil: rich in eugenol (up to 90%), caryophyllene (up to 15%), furfural, vanillin, methyl salicylate, pyrocatechol, methyl ketone and valeric aldehydes.
Chromones: Eugenin, isoeugenitol, isoeugenitin and eugenitin.
Mucilage
Sitosterol
Estigmaterol
Resins.
Cellulose
Caryophyllene
Pinene
Oleanolic acid.
Fixed Oil.
Other species of cloves (Eugenia)

Drawing of the plant
The genus Eugenia comprises some 1,000 species of shrubs or deciduous or evergreen trees belonging to the family Myrtaceae. They spread mainly through South America but can also find specimens in North America, Asia, Africa and the Pacific Islands.
The flowers can appear separate or in inflorescences that start from the leaf axils. Flowering plants are usually white petals with 4 small, persistent sepals and numerous very prominent stamens. The fruits are berries, and in many cases, they are edible.
Eugenia axillaris: Native to Florida, where it grows in sandy coast areas, usually presents as a bush of about 7 feet with multiple trunks. It develops globose or pearshaped fruits are very juicy and edible and highly prized by birds. In herbal medicine it is used to combat diarrhea, flu and body weakness. As an ornamental plant is used to set hedges, screens or small woods. It is highly resistant to wind, drought and salinity.
Cheken (Eugenia cheken): Species native to Chile and Argentina, where it grows in mountain forests. It is an aromatic shrub of about 9 meters high. It produces edible dark red fruits. As a medicinal attribute, it has the following properties: tonic, astringent, diuretic, expectorant and antibronchitis.
Gruchichama or Brazil cherry (Eugenia brasiliensis) It is a tree from southern Brazil, which reaches 15 m in height. It has elliptic or oblong leaves, leathery, dark red up to 10 cm in length. Young specimens are "brown tan" color. White flowers and black fruits the size of a sweet cherry flavor. In natural medicine is primarily used to treat rheumatoid arthritis.
Eugenia corynocarpa: It comes from Samoa. In medicine it is used mainly to cure wounds, boils and dermatitis, to reduce fever, sore throat, as eye drops and for the treatment of tuberculosis.
Crenulata Eugenia: It comes from Haiti. The leaves are simple, very aromatic. Used as a digestive, appetizer and stimulating.
Jambul (Eugenia jambolana= Syzygium cumini): It comes from India, Indochina and Australia. It is a tree that can reach the 10 meters of height. Edible red or blackberry. It is used medicinally as a diuretic for the treatment of diabetes.
Rose apple or pomarrosa: (Eugenia Jambos): A shrub or small tree from Southeast Asia up to 15 meters. Lanceolate and acuminate leaves up to 5.5 cm in length. Fragrant white flowers with yellow very prominent stamens. The fruit is an aromatic berry of up to 4 cm in diameter. It is used as a remedy for diarrhea, colds, dysentery, fever and smallpox.
The production of clove in the world
According to FAO, the world's largest producer of cloves in 2005 was Indonesia, which holds almost 50% of world production, followed by Madagascar and Tanzania. Other countries with very high production were, in order of importance: Comoros, Sri Lanka, China, Kenya, Malaysia and Grenada. The following table shows the production of each in tons.
Major world producers of cloves in 2005 in MT

Indonesia

110.500

Madagascar

15.500

Tanzania

12.500

Comoros

3.000

Sri Lanka

2400

China

700

Kenya

550

Malaysia

200

Grenada

20


More information on clove.
This article was endorsed by
Julián Masats
- Technical agricultural engineer specialized in horticulture and gardening.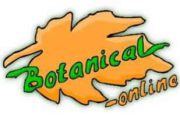 Written by
Editorial
Botanical-online team in charge of content writing