Benefits of oat flakes
ADVANTAGES OF INCLUDING OAT FLAKES IN THE DIET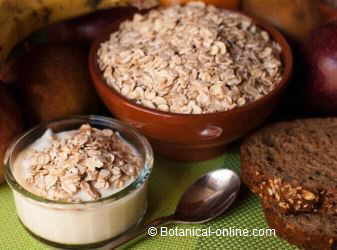 Photo of oats atole in a market. Atole or atol is a preparation with oats and boiled milk, which is taken at breakfast.
What properties oat flakes have?
Oat flakes are a product obtained from oats (Avena sativa L.), which is a cereal. It is obtained from the debarking and pressing of the oats grains.
Nutritional value of oat flakes
At nutritional level, oat flakes contain carbohydrates, proteins, fats and fibers in a nearly perfect proportion for the organism, with oats being considered one of the most balanced cereals.
Benefits of eating oat flakes
Oatflakes are restorative, improve tiredness, fatigue and stress. They reduce cholesterol and hypertension and activates the digestive system acting against constipation, gastritis and hemorrhoids, among other properties.
How to consume oat flakes?
Oat flakes are easy to consume by incorporating them into all kinds of preparations, both sweet and salty. They are used to prepare a porridge, or to incorporate them in the recipes of muesli, milkshakes, vegetable creams, breads, cakes, etc.
In recent times, oat flakes have gained in importance for their properties to lose weight, since obesity has become one of the main problems of Western societies.
*More information: Oatmeal to lose weight
Carbohydrates of oat flakes
Oat flakes are very rich in complex carbohydrates, that is to say, carbohydrates that are slowly absorbed in the body.
This allows you to eliminate hunger for a long time, without having to be constantly eating, which is very useful in obesity treatments for those who want to lose weight, feeling full without having to always "snacking" or eating other foods that would not allow them to lower their weight.
This same property may be helpful in reducing the need for many women to eat during premenstrual syndrome, eliminating other less desirable foods such as sweets, chocolate, or pastries.
Oatflakes for diabetes
On the other hand, this slow absorption of carbohydrates from oats, allows a greater control of sugar levels, which determines that this cereal can be eaten by people with diabetes without having sudden rises of sugar.
There have been studies that have shown that regular use of oatmeal can make do without much of the insulin dose.
* More information: Oatmeal for diabetes
Proteins of oat flakes

Photo of oatmeal cookies.
Flakes of oats contain many proteins, being, after wheat, the richest cereal.
Proteins are necessary to avoid fatigue and help to gather strength when physical (sports, physical work, etc.) or intellectual efforts (students, demanding jobs, etc.) must be carried out.
They contain many amino acids, such as leucine, isoleucine and threonine, necessary for child growth, along with methionine, which also helps to eliminate cholesterol by making the liver produce more lecithin, allows the body to remove heavy metals.
Therefore, oat flakes are necessary in diets for children and young people of growing age, students, and when situations arise that are difficult to cope with, fatigue or fatigue. It can be taken as a breakfast or snack, with smoothies, yogurts, milk, etc.
Oat flakes: Advantages of soluble and insoluble fiber
Oat flakes contain betaglucans, an insoluble fiber that facilitates and speeds up intestinal transit and prevents constipation. While it passes through the intestine, the fibers of the oats capture bile, cholesterol and residues, which are excreted subsequently, helping to purify and clean the digestive tract.
Daily intake of 3 grams of betaglucans (about 3 servings of oat flakes) has been shown to significantly reduce cholesterol.
Other studies show how to incorporate oat flakes into a diet to lose weight, in addition to losing weight, reduce problems such as hypertension and reduce cholesterol.
* More information: Oats to reduce cholesterol
Oat flakes, rich in vitamins and minerals
Oats are rich in iron, a mineral the body needs to transport oxygen to the body's cells. A deficiency of this mineral can produce anemia, body weakness and pallor of the skin.
It is appropriate in times when it may be more necessary, as it happens in women when they have menstrual periods with heavy bleeding, students, people with stress, fatigue or fatigue.
In addition to Group B vitamins, oats contain minerals such as phosphorus, iron, calcium, zinc, iodine and silica.
Silica is very convenient for hair care, because it can prevent baldness.
The importance of zinc in the immune system is vital as it helps prevent numerous infectious diseases, such as influenza. Among other properties, it promotes healing of wounds and is one of the minerals most needed to keep the eye in good condition,
It is well known the role of calcium in the good maintenance of bones and teeth and the prevention of osteoporosis, a disease that makes the bones weaker and more prone to rupture and which mainly affects older people.
Oat flakes surpass the wheat in calcium, which is good when growing and during the pregnancy, besides the old people. Iodine makes the thyroid work and prevents the formation of goiter.
NUTRITIONAL COMPOSITION OF OAT FLAKES
Nutritional composition of oat flakes per 100 g.

Water

8,2 gr.

Calories

389 Kcal

Fat

6,9 gr.

Protein

16, 8 gr.

Carbohydrates

66, 27 gr.

Fiber

10, 6 gr.

Potassium

429 mg

Sodium

2 mg

Phosphorus

523 mg

Calcium

54 mg

Magnesium

11 mg

Iron

4,7 mg

Zinc

3,9 mg

Vitamin C

0 mg

Vitamin B1 (Thiamin)

0, 76 mg

Vitamin B2 (Riboflavin)

0, 13 mg

Vitamin B3 (Niacin)

0, 323 mg

Vitamin B6 (Pyridoxine)

0, 11 mg

Vitamin B9 (Folic acid -) Folacin

56 mcg

Vitamin A

0 UI

Vitamin E

0, 70 mg
How to eat oat flakes?
Oat flakes can be taken as one more food, incorporating it into recipes such as milkshakes, yogurts, salads, etc.
They are also used in the preparation of breads of cereals and seeds.
*Related information:
– Antinutrients of cereals and seeds


More information on oats.
This article was endorsed by
Elisenda Carballido
- Dietitian nutritionist. Postgraduate in Phytotherapy and master in Nutrition and Metabolism.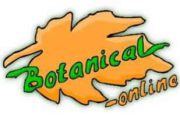 Written by
Editorial
Botanical-online team in charge of content writing