Who should not eat oatbran
CONTRAINDICATIONS OF OAT BRAN
Is it dangerous to use oat bran?
Oat bran is a fiber supplement that contains mainly the husk of oat grains. It contains many insoluble (rather than soluble) fibers, which have laxative effects. For this reason it is used as a remedy for constipation.
Is oat bran recommended?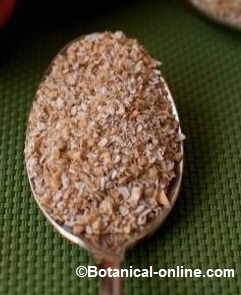 Photo of a spoonfull of oat bran. Approximately 1 tablespoon contains 24 kcal., 6g. of carbohydrates and 2 g. of proteins.
The consumption of bran is not harmful, although as we will explain, can have some adverse effects and presents contraindications.
However, the main problem with this product is that it is a timely aid for certain cases, but for all possible indications of wheat bran, there are more suitable treatments, or it is better to use whole grains (oat flakes).
It is advisable to lose weight, lower cholesterol or resolve constipation is a proper diet (diet to lose weight, diet to lower cholesterol or constipation diet) and if necessary, the use of medicinal plants.
What problems can oat bran cause?
Ingestion of oat bran in excessive doses can lead to more health problems than advantages:
It is necessary to ingest abundant amount of water together with the oat bran to avoid the secondary problems that the ingestion of this supplement can originate.
Water softens fiber and facilitates its passage through the intestine. It is advisable to drink at least a couple of liters of water if this fiber supplement is included in the usual diet.
An excess of non-soluble fiber can produce intestinal problems such as diarrhea, belly swelling, flatulence or even intestinal occlusions.
Absorption problems due to excess fiber
Accelerating intestinal transit with fiber supplements such as oat bran can produce nutrient deficiency if it is prolonged for some time.
In case of osteoporosis, it is recommended not to take bran to avoid that this supplement inhibits the absorption of calcium (Phytates of the oat bran could reduce the absorption of this mineral). In these cases, oat flakes are more suitable.
Contraindications of bran for anemia
People with anemia should not take fiber supplements because these products are very rich in phytates, antinutrient substances that prevent the absorption of minerals such as iron, zinc or calcium by preventing their absorption (mineral thieves).
For this reason people with anemia or problems of mineral absorption should not take these fibers.
Recommendations regarding wheat bran
Probably, the following people do not need to take oat bran, unless as a therapeutic measure directed by a specialist:
– People who eat daily whole wheat bread, whole grains, or abundant natural foods rich in non-soluble fiber.
– People who eat all legumes;
– People who eat fruits, such as pineapples, cherimoya;
– People who eat some vegetables such as carrots, spinach, artichokes, lettuce, tomatoes or Swiss chard.
Types of oats
As it has been seen, oat bran is not a highly recommended product. In food use it is preferable to use other presentations that do not present as much fiber as the bran:
– Oat flakes, rolled oats: Pressed whole grain.
– Whole grain oats: Whole grain, which is consumed just like rice. It requires a soak time.
– Oat milk: Product resulting from the cooking and grinding of the grains to which enzymes are added and strained. A sweet liquid similar to milk is obtained. There are products enriched in calcium.
– Products with oats: Prepared with oats or oat flakes: Cookies, muesli, breads, extruded cereals, sticks, crackers, etc.


More information on oats.
This article was endorsed by
Elisenda Carballido
- Dietitian nutritionist. Postgraduate in Phytotherapy and master in Nutrition and Metabolism.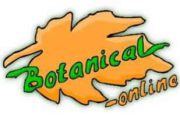 Written by
Editorial
Botanical-online team in charge of content writing