Amount of oats to treat diseases
In addition to its use as a food, oats can also be obtained in the form of a nutritional supplement, whether in the form of oat flakes, oat bran or oatmeal tablets. Various scientific studies have experimented with different quantities and the following results have been obtained:
In a scientific study it was shown that the daily intake of 3 grams of beta-glucans (about 3 servings of oatmeal, 40 grams equals 1 serving) significantly reduces bad cholesterol (LDL cholesterol) in just 4 weeks. To prevent cholesterol, constipation or hemorrhoids, take 1 teaspoon of oat bran 3 times a day, with a good glass of water
For constipation, the mixture of wheat bran and oat bran, in equal parts, is recommended. Take 1 teaspoon 3 times a day, with two glasses of water. Follow a diet for constipation.
What type of oatmeal is better?
Oat flakes are sometimes recommended, sometimes called soft flakes or instant oats. They are the oat flakes with the thinnest aspect, and unlike normal or whole flakes, they are split. They can be easily found in conventional and ecological stores, at an affordable price.


Some types of oats more common that can be bought in the markets. The easiest to consume are fine oat flakes (also called soft flakes or instant oatmeal)
Other types of oats
Organic oats have the advantage that no unauthorized pesticides have been used during their cultivation and processing in organic farming.
Oat bran, which is difficult to consume and too fibrous, is not recommended.
Is it necessary to moisturize or soak oats?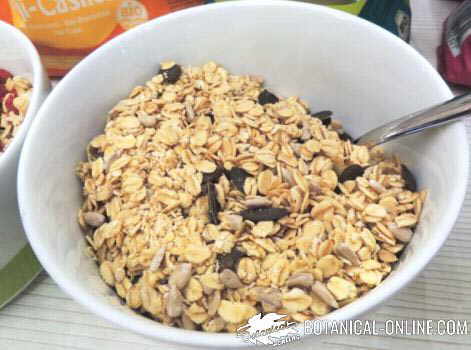 Photo of oatmeal with sunflower seeds and pumpkin seeds
Whole oat flakes may be somewhat harder to chew than fine grains, and therefore, it is often recommended to soak them previously in water, milk, yogurt or kefir, about 30 minutes before consuming them.
Fine oat flakes (instant oatmeal) are easily hydrated and do not need to be soaked, they can be used like commercial breakfast cereals, without prior preparation. It is preferable that you consume them without sugar. You can mix them with raisins, nuts, almonds, etc.
Where to buy oatmeal
Oats can be purchased in most food stores, markets, diet stores, bulk stores, hypermarkets, etc. When buying oatmeal, notice the following:
It is well packaged
Look at the expiration date (which does not take long on the shelf)
Read the ingredients (they should only have oats)
If it is transparent packaging, note that the flakes are fine.
Recipes with oatmeal
In many countries it is common to eat porridge (also called oatmeal porridge or oatmeal atole). For example, it is a very typical breakfast in the United States. See this delicious recipe for porridge with apple.
Another possible recipe with oatmeal that turns out to be very rich are these homemade oatmeal cookies.
* Related information: Are oats good for children?


More information on oats.
This article was endorsed by
Elisenda Carballido
- Dietitian nutritionist. Postgraduate in Phytotherapy and master in Nutrition and Metabolism.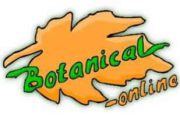 Written by
Editorial
Botanical-online team in charge of content writing