OATS COOKIES
Homemade oatmeal cookies are delicious and very easy and quick to prepare. In addition, they constitute a much more nutritious and healthy alternative than any cookie or industrial product.
It could be said that it is a basic recipe, that everyone should know how to do, so that they never have to resort to alternatives as unhealthy as those offered in supermarkets. It will take less than half an hour to prepare them and you will be surprised at their good taste!
Ideal for children to take it to school for some days, or as a snack, etc.
They are healthy and nutritious
They contain energy accompanied by a lot of fiber (better assimilation)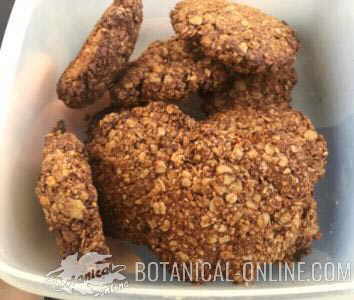 Photo of the oatmeal cookie. Courtesy of dietitian Judit Comalada
Since they contain whole oats, these cookies retain all cereal fiber (betaglucans). As many of our readers will already know, oat fiber is very good for regulating faeces, avoiding constipation and lowering cholesterol.
Therefore, these cookies provide energy, but accompanied by a high fiber content, which helps to improve the physiological assimilation of carbohydrates, avoiding peaks of hyperglycemia.
Unlike other industrial biscuits, these homemade cookies contain much less salt, additives and calories than industrial biscuits. And very important, they are free of bad fats, which are very abundant in the ultraprocessed products of the supermarket.
Oatmeal is a cereal rich in protein and beta-glucan, a type of fiber that helps to slowly assimilate these nutrients and prevents blood sugar spikes.
As they are homemade, with natural ingredients, these oatmeal cookies have a high nutritional value. For example, if we add almonds or hazelnuts, we provide a lot of calcium and magnesium.
Prepared with carob, they are naturally sweet and contain many antioxidants from this fruit. And depending on the ingredients we use (because the recipe admits many variations), we will have some or other nutrients.
So we encourage them to prepare them at home, especially if you have young children at home, as an alternative to industrial products.
RECIPE OF OATS AND CAROB FLOUR COOKIES

Photo of the dough before baking
Ingredients for 8 – 10 Cookies:

Photo of oatmeal cookies with carob and banana
Preparation and processing of carob biscuits
It is a very simple recipe, fast and easy to prepare. The ingredients always "set", so we can experience different proportions as with them.
Grind the almonds in a coffee grinder and reserve.
Grind a few flakes of oats too, to make them as thin as flour. That way they will compact the cookies better. If you do not have a grinder, you can add a little flour to the dough.
Melt the coconut oil (put the container next to a heat source, or heat in bain Marie)
Mix all ingredients: ground almonds, oat flakes, oil, carob flour and beaten egg
Sweeten: Add 1 teaspoon of honey or a little liquid stevia. It is better to put very little, since the carob already brings much sweetness. You could even put more carob and cinnamon and not add sweetener (try the dough and act according to taste)
Bake at 150 ° C for 10 minutes. Do not spend too much time in the oven as it burns easily
Store in a closed container so that they do not dry out.
Recipe variations
This recipe accepts many variations. The base is the beaten egg, the oil and the oat flakes (they can be substituted for flour).
From that base, you can play with many ingredients: hazelnuts, cocoa, dry coconut,…, optionally can be added fruit (1 ripe banana cut into cubes, raisins, dates, prunes,…), or other spices, such as lemon zest, orange, cinnamon or anise.
You could also try some crackers, grinding the oat flakes, a little more olive oil, and adding salt, cheese, dried tomatoes, seaweed or aromatic herbs (rosemary, thyme, savory, oregano, etc.).
* Recipe courtesy of Judit Comalada.


More recipes and information on carob.
This article was endorsed by
Elisenda Carballido
- Dietitian nutritionist. Postgraduate in Phytotherapy and master in Nutrition and Metabolism.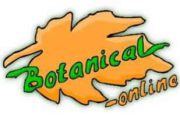 Written by
Editorial
Botanical-online team in charge of content writing