BENEFITS OF COLD TEA
What is a cold tea?
Cold tea drink or iced tea is prepared from the infusion of tea (Camellia sinensis), which can be mixed with other components such as lemon, raspberry, etc.. to enhance its flavor.
A tea infusion should be prepared with hot water to release the minerals, tannins and caffeine it contains.
The iced tea can be prepared with white tea, red tea or green tea.
Individuals sensitive to the effects of caffeine can prepare a cold tea with Rooibos or other herbs such as mint, lemon balm, sage, citrus, etc..
* See recipe for iced tea

Cold tea recipe
What is the difference between iced tea and hot tea?
Cold tea and hot tea have the same properties since medicinal components appear on both types of tea in the water of infusion.
The difference between the two is that hot tea has relaxing properties and is more comforting, while cold tea is mainly used as a refreshing drink and a weight loss diets tea to drink during the day.
Medicinal properties of cold tea
Cold tea in detox diets.
– Purifying : Iced tea is used in detox diets or cleansing diets to help lose weight. Tea has proven detoxifying properties,since it is rich in minerals like potassium with diuretic properties, which increase urination and help eliminate toxins from the body.
– Thinning: thinning properties are due to caffeine and tea catechins. Caffeine is a natural stimulant of metabolism and fat burning, and catechins have a similar effect with high antioxidant values.
For this reason, iced tea (especially, red tea) is an excellent partner in the process of thinning. In these cases, it is important to prepare sugar (or stevia can be used as a sweetener).
Does iced tea contain caffeine?
– Stimulating: cold tea contains caffeine, like its hot infusion. Depending on the type of tea used, it will have a varying content of caffeine (more). Caffeine is a stimulant of the nervous system and helps to increase attention, to favor mental concentration and endure more physical effort.
Iced tea? For sport?
– Athletes: cold tea can help increase endurance and physical performance in athletes. In addition, some green teas as Bancha or Sencha are rich in minerals such as magnesium and potassium, which help muscular relaxation and electrolyte replacement respectively.
One should not abuse of cold tea (or colas or other caffeinated beverages) Since they have diuretic properties because of caffeine, taking high doses can promote dehydration.
* More information: Contraindications of tea
Other benefits of cold tea
Iced tea contains anthocyanins, a type of flavonoids that have protective functions of blood capillaries and especially on eye health.
* More information : Cold tea recipe.


More tea types and information about tea.
This article was endorsed by
Elisenda Carballido
- Dietitian nutritionist. Postgraduate in Phytotherapy and master in Nutrition and Metabolism.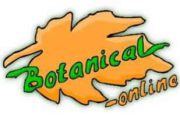 Written by
Editorial
Botanical-online team in charge of content writing