(Camellia sinensis)

BENEFITS OF BANCHA TEA
What is Bancha tea?
Bancha tea is the kind of " ryokucha " (Japanese green tea) most consumed in Japan.
Generally, Bancha tea is the type of tea offered in restaurants in Japan while diners are waiting for their food. It is also a consumed drink in stations, at work, etc.. (Sold in vending machines).
Popularly known as the " tea of the poor", as it is the cheapest of Japan.
In Japanese language, Bancha means " late harvest ", because it is made from the leaves left over from the first harvest and late outbreaks in late autumn, which are a little thick and hard, reason why it is also called coarse green tea or bulk green tea .
Bancha tea containing only tea stems is called Kukicha (stalk tea) or Boucha (" sticks tea ").
These same sprouts are also used for production of Sencha tea and Gyokuro tea.
Its flavor is stronger than other green teas, refreshing and somewhat reminiscent to fresh grass. People tend to take advantage of the same herbs of the first infusion in the morning to the other teas of the day.
Bancha tea is sometimes roasted and then infused, getting a malty aroma (Hojicha tea or Houjicha). It also forms the basis of some energetic teas as Genmaicha tea.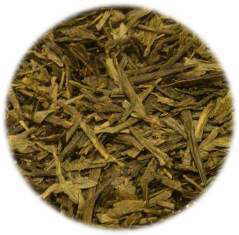 Photo of Bancha green tea.
Bancha tea properties
Although Bancha tea is one of the most economical of Japan, however, it provides a lot of beneficial properties. Due to its content in old leaves and stems, this tea is very rich in minerals, especially magnesium, calcium, potassium and fluorine. Bancha tea is one of the less caffeine teas on the market.
These characteristics have made Bancha tea drink appreciated and with different health applications, other than those of the other types of teas:
Being a tea with many minerals, it is used to treat sleep disorders and anxiety, because they combine the properties of magnesium, natural muscle relaxant, with a tea that provides very low doses in caffeine and can be enjoyed after dinner.
It is highly recommended for sagging moods, mild depression and physical fatigue. It helps replace electrolytes and minerals from the body without causing nervous excitement. The little caffeine it contains has a tonic effect on the nervous system, reason why in Japan this drink is given to children and the elderly.
We may also use this tea for people with obesity or hypertension, because of its low caffeine content makes it the most suitable tonic drink for these people. This tea provides the benefits of tea catechins and the diuretic properties of minerals.
Scientific studies have shown that regular consumption of tea is associated with a lower incidence of dental caries among the population. These effects can be explained by the high fluorine content of green tea, or the antibacterial properties of tea tannins.
* More information: Properties of green tea.
How to prepare Bancha tea?
Preparation:
– At 80 º C infuse a teaspoon of Bancha tea leaves (4 – 5g). Never boil them.
– Cover and let stand 3 minutes.
– Serve hot with no milk. The same herbs in this infusion can be used for all infusions of the day (3-4 cups).
This type of tea can be served cold, adding the double amount of dry leaves and pouring the tea into a glass with ice. Cold Bancha tea has a slightly spicy flavor that is very pleasant.
* More information: How to prepare a good tea.


More tea types and information about tea.
This article was endorsed by
Montserrat Enrich
- Journalist specializing in edible wild plants and plant uses.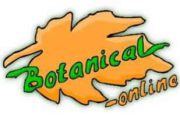 Written by
Editorial
Botanical-online team in charge of content writing