BENEFITS OF KUKICHA TEA
What is Kukicha tea?
Kukicha tea, branches tea (stalk tea) or three years tea is a type of " ryokucha " or Japanese green tea that is made from the stems of the tea plant.
The twigs are roasted and so you get a green tea with almost no caffeine (= theine) and with a warm flavor.
This drink is used for several times a day, that is, the same plant reinfussed 3 or 4 times.
Its flavor is refreshing and reminds a little to citrus scent.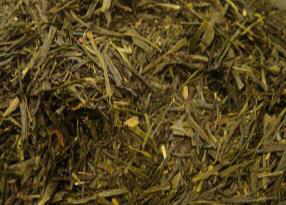 Photo of Gyokuro tea.
Why this type of tea is called three years tea?
Kukicha tea only contains Bancha tea stems, harvested when three years.
Properties of Kukicha tea
Kukicha tea is an economic tea, but, by no means, it has fewer properties. Conversely, due to its content of stems, it is a tea rich in minerals, especially in magnesium, calcium, potassium and fluorine.
Kukicha tea is one of the less caffeine teas out there, so it does not have the stimulatory effects of other teas.
This tea is one of the favorites in the macrobiotic diet.
– Cleansing diets: This three years tea has great reception in spring plans, detox diets and macrobiotic cooking. It is a drink rich in restorative minerals and polyphenols, which provide the body with the vitality it needs in times of fatigue or when an extra mental exertion is required.
– Anxiety: It contains many minerals, including magnesium, which is a natural muscle relaxant. It is a tonic drink suitable for people suffering from anxiety, stress, nervousness, sleep disturbances, decayed mood or mild depression. The little caffeine it contains has a tonic effect on the nervous system.
– Diuretic properties: The minerals, including potassium, have diuretic properties suitable for problems of obesity, fluid retention or edema.
– Cholesterol: Kukicha tea brings a large amount of catechins including epigallocatechin gallate (one of the best antioxidants). These components, along with anti- aging benefits, provide better blood circulation by means of protecting cells from oxidation.
– Dental caries: Scientific studies have shown that regular consumption of tea is associated with a lower incidence of dental caries among the population. These effects can be explained by the high fluorine content of green tea, or by the bactericidal properties of tannins in tea (Gyokuro tea is one of the richest in fluoride and tannins).
* More information: Properties of green tea in the listing below.
How to prepare Kukicha tea?
Preparation:
– Infuse at 80 º C a teaspoon of Kukicha tea leaves (5 g.). Never boil them.
– Cover and let stand 3 minutes.
– Serve hot with no milk.
This tea is not usually served cold
* More information: How to prepare a good tea.


More tea types and information about tea.
This article was endorsed by
Vicente Martínez Centelles
- Founder of the web and director. Teacher of natural sciences, expert in plants, natural remedies and botanical photography.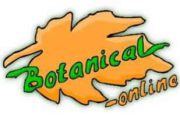 Written by
Editorial
Botanical-online team in charge of content writing