Characteristics of Inhalants and anabolic steroids
What are the inhalants?
Inhalants and anabolic steroids constitute, along with amphetamines, the most important synthetic stimulating drugs.
Within this group there are a number of of substances that are inhaled through the nose to stimulate the brain. The substances are very diverse (glue, paints, lacquers, amyl nitrate, etc.).
All of them are very harmful because they can cause death by cardiac arrest. Its prolonged use is addictive and affects the health of the organism as it produces irreversible damage to many vital organs like the heart, liver, kidneys or brain.
These substances constitute the most accessible drug of the poor people who live in the cities of the Third World, especially children and homeless adults who find in them the comfort of their many sorrows. It is well known the phenomenon of abandoned children in many Third World cities that barely survive in huts and normally inhale glue.
There is a much lower risk in population that can involuntarily access to these drugs. Workers in industries with volatile and addictive drug may fall into this without realizing that they are in contact with these substances daily.
What are anabolic steroids?
They are compounds that are based on hormones, especially the male hormone testosterone and are used to develop the muscles, especially in athletes.
There is another class of steroids that are used with animals, but are harmful to humans.
Although steroids increase energy and muscle power in both men and women, its illegal use outside a medical use, can cause increased blood pressure, stocky constitutions in young people and aggression along with physical changes. They do not create physical dependence, but a psychological one.
Steroids and sports
It is well known the case of the athlete Ben Johnson whose record speed of 100 m, obtained in Seoul Olympics in 1988, was invalidated because tests found he had taken steroids.


More information on drugs and other types of drugs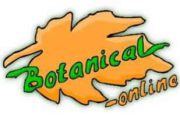 Written by
Editorial
Botanical-online team in charge of content writing